Part 7: From the Ashes There Was Darren
Season 2, Episode 57,
Sep 22, 04:16 PM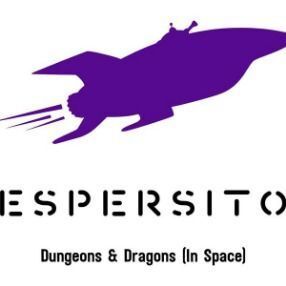 Room 101's behind them, the birthday party party finally find themselves face to face with their malevolent host both ready to throw down and throw out some terrible one-liners.

Mike voices his disappointment in our lack of erections (so far), we talk over a (somewhat confused) master-plan, and the GM's clever use of traps is undone by facing a party consisting entirely of space-rangers in this mid-season's penultimate… Espersito!

Welcome to our Esper Genesis podcast, telling the brand spanking new story of an unlikely group of galactic nobodies caught up in something far bigger than they expected. Listen as their tale unfolds and they find new and exciting ways of making the games master despair. This truly is D&D in spaaaaaaaaaaace.
 
Think science fiction. Expect to find; Star Wars, Star Trek, Stargate, Battlestar Galactica, Farscape, Firefly, Rick and Morty and Red Dwarf. Esper Genesis is a science fiction TTRPG compatible with Dungeons and Dragons 5e.

Credits: Mike Cole (GM), Aaron Madray (Colm 'Hudd' Hudnarajan), Jon Coleman (Jefferson Knight), Tom Owen (Rebook Ungart), Tom Kirk (Sir Not-Appearing-In-This-Season).