The Taken Ones w/ Jess Lourey
Season 18, Episode 115,
Sep 26, 08:00 AM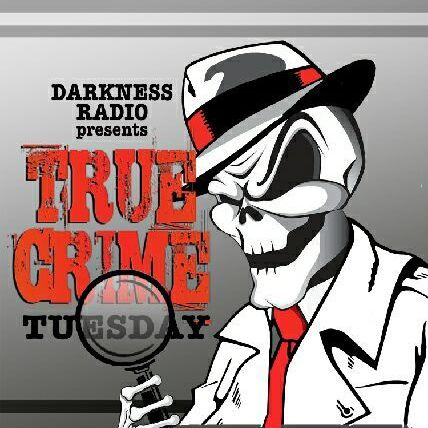 True Crime Tuesday presents The Taken Ones with TEDx Presenter/Award winning Author, Jess Lourey!
Summer 1980: Despite the local superstition that the Bendy Man haunts the woods, three girls go into a Minnesota forest. Only one comes out, dead silent, her memory gone. The mystery of the Taken Ones captures the nation.
Summer 2022: Cold case detective Van Reed and forensic scientist Harry Steinbeck are assigned a disturbing homicide—a woman buried alive, clutching a heart charm necklace belonging to one of the vanished girls. Van follows her gut. Harry trusts in facts. They're both desperate to catch a killer before he kills again. They have something else in common: each has ties to the original case in ways they're reluctant to share.
As Van and Harry connect the crimes of the past and the present, Van struggles with memories of her own nightmarish childhood—and the fear that uncovering the truth of the Taken Ones will lead her down a path from which she, too, may never return.  Author of The Taken Ones, Jess Lourey, joins TCT to talk about the new book, it's creation, inspiration, and where she is taking the next chapter!
Get your copy of "the Taken Ones..." here: 
https://bit.ly/3EOPg1o
Learn more about Jess here: 
https://jessicalourey.com/
PLUS AN ALL-NEW DUMB CRIMES/STUPID CRIMINALS WITH BEER CITY BRUISER!
#crime #truecrime #truecrimepodcasts #truecrimetuesday #jesslourey #thetakenones #vanreed #harrysteinbeck #bendyman #;leechlake #minneapolispolicedepartment #Minnesotabureauofcriminalapprehension #sweetteakiller #kidnapping #elizabethsmart #murder  #dumbcrimesstupidcriminals #TimDennis #beercitybruiser #ringofhonorwrestling #floridaman #drugcrimes #foodcrimes #stupidcrimes #funnycrimes #chickenfight #sexcrimes #fingerbite