Supernatural News/Parashare: The AI/Alien Probes Attack Edition w/Beer City Bruiser
Season 18, Episode 116,
Sep 27, 08:00 AM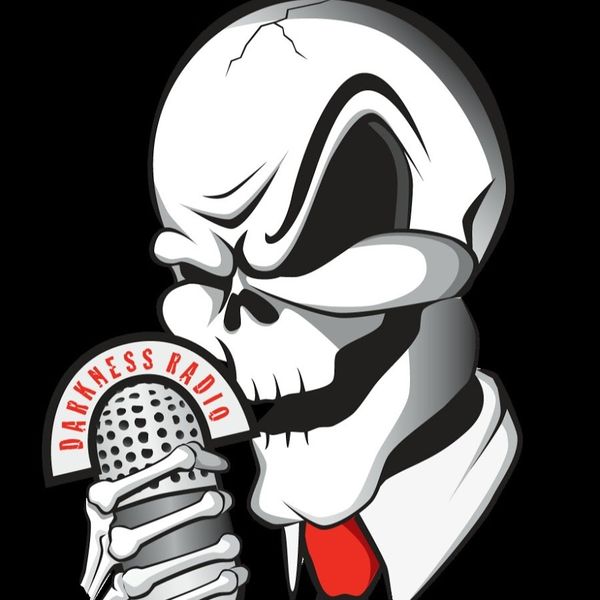 Darkness Radio presents Supernatural News/Parashare: The AI/Alien Probes Attack Edition with Beer City Bruiser!
Can you feel that? it is the heat of summer leaving the air, and the crispness of Fall moving in! And, can you hear that? It sounds like the semi-silent whirring of machines... machines that are watching us... trying to figure us out. Machines that are cornering our beloved  seniors in their care homes and confusing them and then taking them out!  The sights of spirits and the bodies of the dead, popping up in the places we least expect them and cryptids that appear where we do expect them with more frequency than ever before! Cruiser and Bruiser have the details on all of this, plus all of the other Supernatural News from around the world!
This week, Adele is the latest celebrity to be extended an invitation to tour Zak Bagans' Haunted Museum, we have the details!  Scientists claim they can use AI to find Alien life in the universe... they just don't know how it works,  Nightmare Fuel in three words ... Alien... AI... Probes! Are they spying on us and we aren't even aware?!  And, a young baby is scratched by a ghost, and it is caught on a babycam!
Check out where Beer City Bruiser will be in your area: 
https://twitter.com/bcbwinchester
Stick to your wellness goals with premium, ready to eat meals from FACTOR! Head to
https://factormeals.com/darkness50
  and use the code darkness50 at checkout to get 50%off your order!
#paranormal  #supernatural  #metaphysical  #paranormalpodcasts  #darknessradio  #timdennis #beercitybruiser #rohwrestling #supernaturalnews  #parashare  #ghosts  #spirits  #spectres #hauntings #hauntedhouses #haunteddolls #demons #deliverances #exorcisms #angels #guardianangels #spiritguides #Psychics #mediums #tarot  #ouija  #Aliens  #UFO #UAP #Extraterrestrials #alienhumanhybrid #alienabduction #alienimplant #Alienspaceships  #disclosure #shadowpeople #AATIP #DIA #Cryptids #Cryptozoology #bigfoot #sasquatch #yeti  #abominablesnowman #ogopogo #lochnessmonster #chupacabra #beastofbrayroad #mothman #Artificiallife #artificialintelligence #AI #space-X #NASA #timetravel  #CIA #FBI #conspiracytheory #neardeatheexperience