Harry Potter and the Negroni of Azkaban (or Gin Drinks and J.K. Stinks)
Episode 75,
Sep 29, 07:00 AM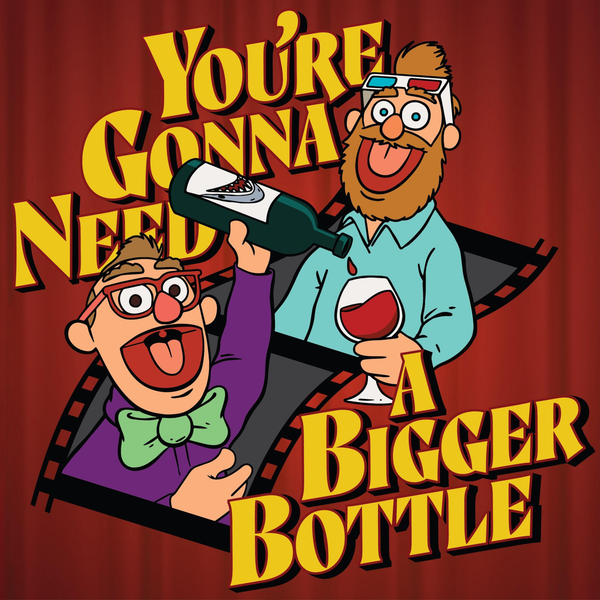 Scott and Jamie talk classic Negronis and HARRY POTTER AND THE PRISONER OF AZKABAN with Advanced Sommelier Jill Davis of DuMol Winery.
Just how fast did Scott down his cocktail, and does Jamie have any room to criticize considering he brought two? Why does the presence of a multilingual person make our hosts feel inadequate? Who's YOUR preferred Dumbledore? (RIP Richard Harris and Michael Gambon). What is it about the "book is always better" crowd that is so damned annoying? Avoid the Womping Willow and Jamie's ramp-infused gin as you mix up a drink and press play on this brand new episode!


Harry Potter and the Prisoner of Azkaban is a 2004 film directed by Alfonso Cuarón and written by Steve Kloves. As of this episode's release, you can watch it on HBOmax, Peacock, and wherever you get your VODs.
A classic negroni consists of: 1 oz Gin, 1 oz Sweet Vermouth, and 1 oz Campari. All ingredients are widely available. Jamie wants you to know that you should refrigerate your vermouth.
Check out this delightful article about the history of the Negroni by cocktail historian David Wondrich.
Follow our delightful guest Jill Davis on instagram @jillkd. Her wine label is called Cordelette Wine (@cordelettewine) and can be purchased directly!
If you feel as weird as we do about engaging with Potter-media in 2023, maybe make a donation to a Trans-friendly charity like The Trevor Project. Fringe benefit: it'll drive You Know Who crazy.
Follow the show on TikTok, Instagram, Twitter, Facebook, AND YouTube @BiggerBottlePod. Please rate, review, and subscribe wherever you get your podcasts. Email us at
biggerbottlepod@gmail.com
. Our art is thanks to Ross Connard. Special thanks to Rebecca McCracken for our social media and assistance with project management.
Music is selected from Camille Saint-Saëns' 'The Carnival of the Animals - XII. Fossils' as performed by the Seattle Youth Symphony, licensed under Creative Commons (
https://creativecommons.org/licenses/by-sa/3.0/legalcode
)