#554 Fan-Gabby-dozi | PinkUn Norwich City Podcast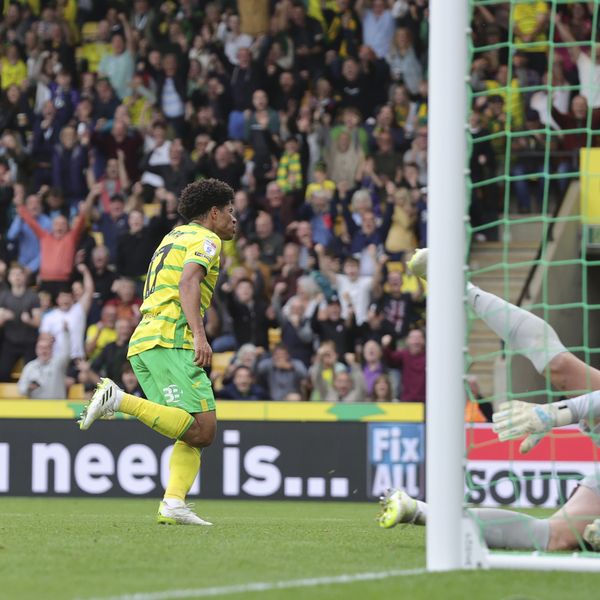 A Gabriel Sara inspired performance helped Norwich City bounce back from last weekend's Plymouth defeat with a victory over Birmingham.


The Brazilian midfielder netted one and was influential throughout as Norwich put the demons in Devon behind them. Jonathan Rowe was also on the scoresheet on an afternoon that everyone needed.
Join Connor Southwell, Paddy Davitt and Samuel Seaman as they discuss the Canaries win, Stonehenge and look ahead to a busy seven days.
***
Picture: Paul Chesterton/Focus Images Ltd
***
You can also hear the Pink Un Podcast on Norwich's Community radio station, Future Radio 107.8FM.
***
To get in touch with the podcast now and in future, send any comments and questions into the crew with an email to norfolksport@archant.co.uk or get in touch with us @pinkun on Twitter, where our direct messages are open.
And if you're interested in sponsoring the pod, or placing an advert in one of our shows, email connor.southwell@newsquest.co.uk
ALSO FIND US AT THE FOLLOWING:
Subscribe:
pinkun.com/podcast
Twitter:
twitter.com/pinkun
Facebook:
fb.me/thepinkun
Instagram:
instagram.com/the_pinkun
#NCFC #OTBC #Norwich #NorwichCity