Pierre Gasly: wanting to win again in 2024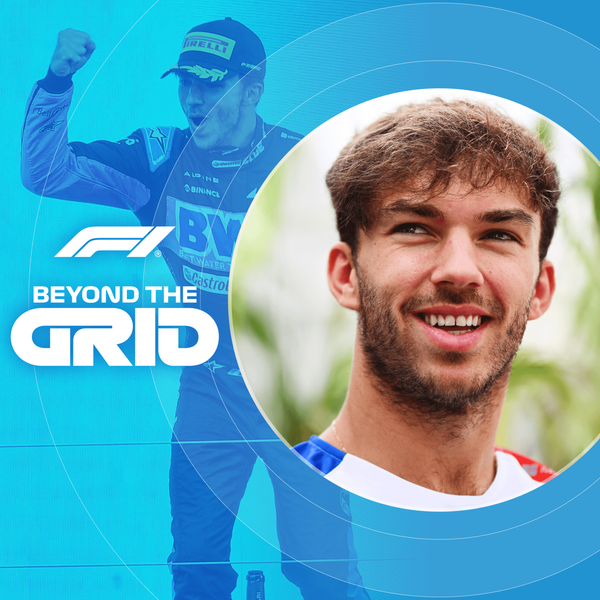 Few drivers on the current F1 grid have experienced highs and lows like Pierre Gasly. The Frenchman returns to F1 Beyond The Grid for the first time since 2018, and there's plenty for him and Tom Clarkson to catch up on.  

Pierre reflects on losing his seat at Red Bull, the passing of his close friend Anthoine Hubert, and the day he became a Grand Prix winner. 

Now embracing a new challenge with Alpine, Pierre also discusses the ups and downs of his first season, his relationship with teammate Esteban Ocon, and his targets for 2024.

Plus, hear what it was like to have dinner with all the drivers for Sebastian Vettel's retirement in Abu Dhabi, and much more.

Follow, rate and review F1 Beyond The Grid and share this episode using #F1BeyondTheGrid.