29th April 2017 - The Latest Tech News on BBC Radio Berkshire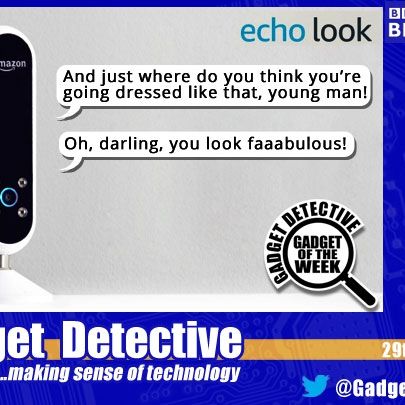 Fevzi Turkalp, the Gadget Detective, joins Howard Hughes on BBC Radio Berkshire to bring all the latest tech news. This week: the dangers posed to aircraft by drones continues with news of a near miss involving two drones, and Elon Musk's plans for underground travel.
The Gadget of the Week is Amazon's forthcoming Echo Look, a personal assistant fitted with a camera which can advise you on what you're wearing, and offer to sell you something new. How ready are we to take fashion advice from our tech?
You can hear Fevzi on BBC Radio Berkshire every Saturday at 7.40am, and you can follow him on Twitter @gadgetdetective
#Fevzi #Turkalp #Gadget #Detective #News #Reviews #Tech #Technology #Howard #Hughes #BBC #Radio #Berkshire #Drone #Aircraft #Danger #Accident #Safety #Elon #Musk #TED #Underground #Road #Travel #Future #GadgetoftheWeek #Amazon #Echo #Look #Fashion #Clothes #Camera #Outfit #Advice #Style