27 - Elex Michaelson on becoming a political reporter, new podcast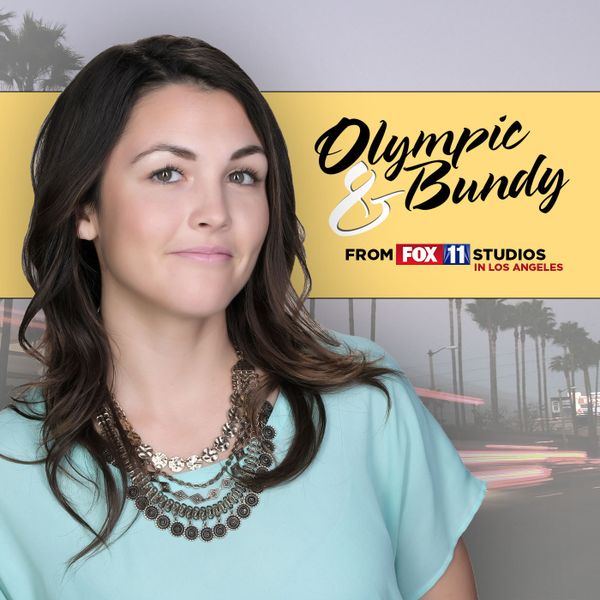 Elex Michaelson has always been a go-getter.
Growing up in Agoura Hills, he was the student body president of his high school, captain of the basketball team and later the president of his fraternity at USC -- among many other things.
In college, Elex interned at FOX 11 but not without first showing up unannounced and waiting to meet with the executive producer in person to secure the gig. He's since returned to FOX 11 as a Los Angeles news anchor and political reporter in what can only be described as a full circle moment.
He's always been interested in political journalism from the time he was a little kid. A self-described "political junkie," he's done one-on-one interviews with Donald Trump, Hillary Clinton, Bernie Sanders and many more.
"I'm interested in the policy. The idea that it is still one of the great ways to help people and to affect people's lives… I'm also interested in the politics and sort of the gamesmanship of it, and the characters. You have some of the most interesting, smart, driven, ambitious, sometimes selfish, sometimes egotistical, sometimes vain, sometimes brilliant people competing against each other and strategizing."
To him, politics can be similar to sports -- but with a "real world consequence."
You can see and hear more of Elex on his new political talk show "The Issue Is," which airs Fridays at 10:30 p.m. on FOX 11, as well as his podcast of the same title.
Elex joined me on Olympic & Bundy to talk about growing up in Southern California, reporting in Washington D.C., the importance of mentorship, the various steps he's taken in his career and interviewing some of the biggest names in Washington.
Share this story: https://bit.ly/2rnVtei
Thank you to Elex!
Subscribe to Olympic & Bundy on iTunes, Google Play, Spotify and Stitcher.
Connect on social:
Facebook.com/OlympicAndBundy
Instagram.com/OlympicAndBundy Twitter.com/OlympicAndBundy OlympicAndBundy.com