Dirk Anthony - GWR programmer
Episode 30,
Apr 09, 2019, 07:06 PM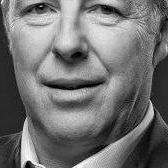 From a small town radio station in Tasmania, he crossed the World to emerge as one of the UK's most powerful programmers. 
In this hour of #radiomoments conversations, Dirk Anthony tells of his decades in radio, from reading out the trade-its in Australia, to a programmer role in Ireland before being appointed to a key role in growing the GWR business - and then onto the complex times following the Capital merger. He opens up about his feelings through his career, and about where he might now think differently. 
In his own words, this is the Dirk Anthony story.
See the whole Conversations series here. Music by Larry Bryant.
Podcast the series too!