Roger Gale- Caroline, Scotland, 270 and Radio 4 presenter
Episode 64,
Apr 09, 2019, 09:11 PM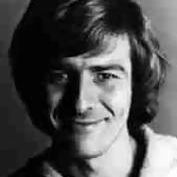 He is the determined pirate radio disc jockey who won and kept a seat in Parliament. 
In this hour of #radiomoments Conversations, recorded in his Commons office, Sir Roger Gale tells of his dreams of becoming an actor which led to climbing the side of the Radio Caroline ship in before helping to set up pirate Radio Scotland and Radio 270. He relates the tales of life as a reporter at a young BBC Radio London before being called to help create the sound of new BBC Radio 1 news programme 'Newsbeat'. After a spell at Today on Radio 4 and with both BBC and commercial children's television, he went on to fight a Parliamentary seat – and eventually to win the one he has retained since 1983.
Roger is the person who sat on the edge of the law who went on to help make it; the journalist who once asked the questions who now answers them; and the performer who went on to vote against the broadcasting of parliamentary proceedings.
In his own words, this is the Roger Gale story.
Hear the full Conversations series here. Music by Larry Bryant.