Glory to Sound: Wolfgang Tillmans
Season 6, Episode 1,
Jul 05, 2019, 03:19 PM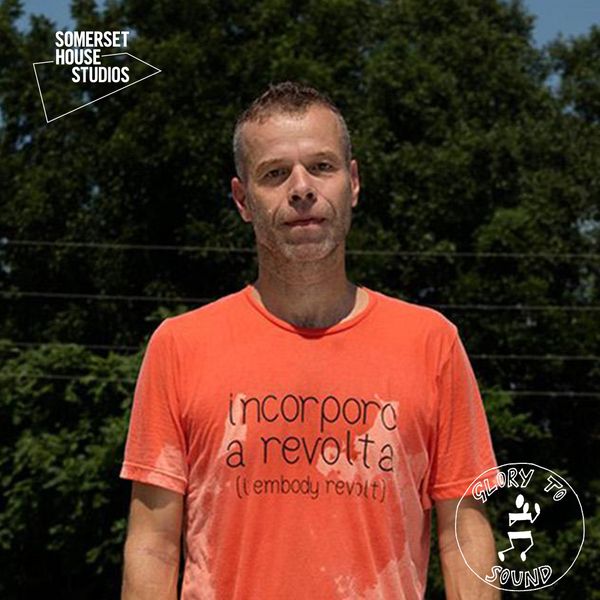 Musician, producer, DJ and Somerset House Studios resident Nabihah Iqbal invited artist and photographer Wolfgang Tillmans to share and discuss the music that is most important to him in front of an intimate audience. The talk and collective listening experience was part of the Glory to Sound series - talks, live shows and club nights, with the aim to experience and explore music from different perspectives, and to think about what it means to us.

Wolfgang Tillmans
Born in 1968 in Remscheid, Germany, Wolfgang Tillmans studied at Bournemouth and Poole College of Art and Design in Bournemouth, UK, from 1990 to 1992. In 2000, Tillmans was the first non-British artist and the first photographer to receive the Turner Prize. In 2013 he was appointed member of the Royal Academy of Arts. In 2015, he was awarded the Hasselblad Foundation International Award in Photography.


Since the early 1990s, Tillmans's work has been the subject of prominent solo exhibitions at international institutions; in recent years at Kunsthalle Zürich (2012), Moderna Museet in Stockholm (2012–2013), Kunstsammlung Düsseldorf – K21 in Düsseldorf (2013), the National Museum of Art in Osaka (2015), Serralves Museum in Porto (2016), Tate Modern in London (2017), Fondation Beyeler in Basel/Riehen (2017), Kunstverein in Hamburg (2017) and Carré d'Art – Musée d'art contemporain in Nîmes (2018), amongst others. In the beginning of 2018, Tillmans opened solo exhibitions at Musée d'Art Contemporain et de Multimédias in Kinshasa, at Circle Art Gallery and at GoDown Arts Centre Nairobi and at Johannesburg Art Gallery, the first stops of an exhibition tour of Africa and Asia organised by the Institut für Auslandsbeziehungen.


Since the 1990s Wolfgang Tillmans has produced numerous publications and editorials, nearly all conceived and designed by the artist himself. Since 2016, Tillmans has put renewed focus on his enduring interest in music, producing his own songs and music videos, as well as making live appearances as a musician and DJ.


He has operated the nonprofit exhibition space Between Bridges since 2006. First located in London until 2011, he reopened it in January 2014 in Berlin.


Wolfgang Tillmans lives and works in Berlin and London.

Nabihah Iqbal
Many musicians like to speak of versatility, but Nabihah Iqbal has better grounds than most. She boasts an MPhil (focused on African history) from Cambridge, has worked in human rights law and has a black belt in Karate. Formerly known as Throwing Shade, she has ditched that moniker to embrace the name she was born with. She released her debut album 'Weighing of the Heart' in December 2017 and has since garnered huge critical acclaim from the likes of The Guardian, Pitchfork, Dazed, The Observer, Q Magazine, BBC Radio 1 and 6Music.
Since 2013, Nabihah has hosted a bi-weekly show on NTS Radio exploring the musical traditions of different countries, and released a string of EPs on labels Ominira, No Pain in Pop and Ninja Tune. She collaborated with Chinese artist Zhang Ding for the ICA, been commissioned by Tate to compose music for the Turner Prize, worked with Wolfgang Tillmans as part of his Tate Modern exhibition and was recently involved in a group performance at the Barbican as part of its major Basquiat retrospective. Other live highlights include performing at K11 Art Institute in Shanghai, Synthposium in Moscow, Inner Varnika festival in Australia and SXSW in Austin, TX.