s04e32 - "Vape" isn't the Word, Kip Addotta, Woodstock & 1989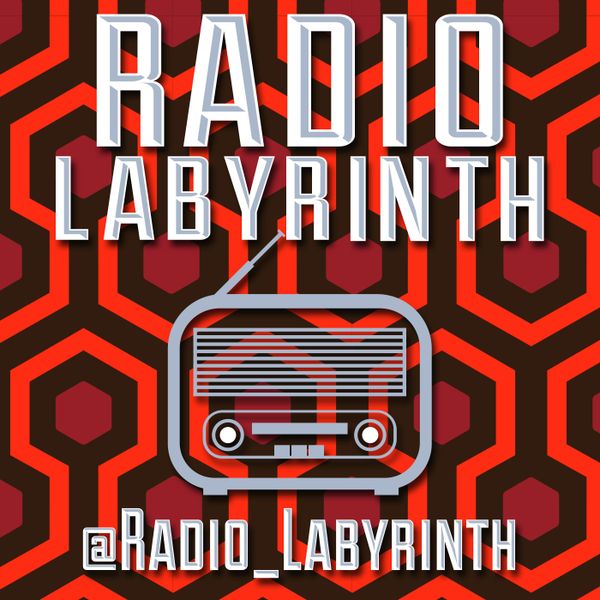 Our new website!
https://radiolabyrinthpodcast.com/
Social Media:
Twitter -
https://twitter.com/radio_labyrinth
Facebook -
https://www.facebook.com/radiolabyrinth/
DON'T MISS OUR LIVE SHOW. TICKETS AVAIL NOW!
https://relapsecomedy.com/event.cfm?id=531484&cart
Please welcome back John D. Babcock III from Sketchworks Comedy. John last appeared with local actor, Dan Triandiflou (Your Pretty Face is Going to Hell, Stranger Things, I, Tonya & more) and returns this time with Sketchworks co-owner, Brian Troxell. The guys join us to talk about their musical "Grease" parody, "Vape" and the legal troubles they face due to "Grease" and their overly litigious owners.
TRAILER:
https://www.youtube.com/watch?v=txAPDCjyOlY&feature=youtu.be
"Vape is a parody. It reconsiders the misogyny and nostalgia for the 1950s through the #metoo lens. Significantly, it was written for comedic purposes. We are absolutely within our rights to write and perform a parody of Grease," said Sketchworks Comedy writer and performer John D. Babcock III, who also portrays "Doody" in the parody. "I understand it is the point of view of Concord Theatricals that Vape is 'derogatory' toward Grease and is not to be staged. That may be their opinion but does not give them the authority to suppress Vape and prevent it from being performed." Babcock is also an active member of the Dramatist Guild of America.
PLUS: The Summer of 1989, Steph clears up the Squidbillies voiceover controversy, Tim has dinner and breakfast with two of our Radios, Mr. Shawn Hall and Mr. Wade Harrison, Who Died?, some news, Jeff & Steph talk TV, we all talk Tarantino and we have a visit from Bernie Sanders and the late, Shelby Foote. 
Welcome and a huge thank you to our newest Radio Labyrinth Patrons - Sign up today and reap the rewards! 
https://www.patreon.com/Timandrews
We love our sponsors!
Atlanta Pizza & Gyro
http://www.atlantapizzagyro.com/
https://www.facebook.com/atlpizza/
Our Friends!
The Power Pod with WSB's, Jared Yamamoto, et. al.
https://podcasts.apple.com/us/podcast/the-power-pod/id1459204880
One Topic with our very own, Autumn Fischer & Greg Russ
https://onetopic.podbean.com/
The Wilder Ride with Alan Sanders and Walt Murray
https://thewilderride.com/
The Regular Guys Review with Larry Wachs
https://www.stitcher.com/podcast/lawrence-wachs/the-regular-guys-review
#KipAddotta #PeterFonda #Legion #Squidbillies #Woodstock #QuentinTarantino #CharlesManson #TedKennedy #Squidbillies #Grease #Vape #OnceUponATimeInHollywood #QuentinTarantino #BruceLee #The500 #Preacher #Lodge49 #AnotherLife #ColinQuinn #RedStateBlueState #ColaWars #TheTerror #BobcatGoldthwait #DanaGould #TheRegularGuys #Mindhunter #TheRighteousGemstone