Japanese Folk Stories with Thersa Matsuura Host of Uncanny Japan Podcast
Episode 508,
Nov 29, 2019, 12:00 AM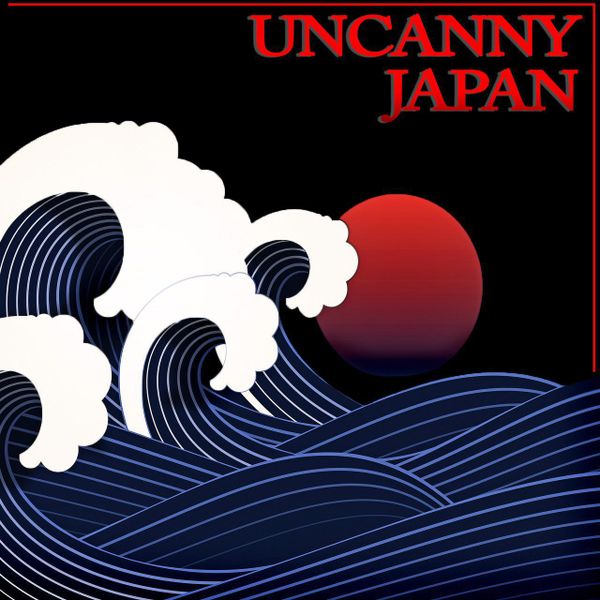 🍣SPECIAL EPISODE 🍙 Thersa Matsuura the host of Uncanny Japan Podcast!
✍What's on today✍
Welcome listeners a new Japanese folktale episode, and it's a special one. I do these stories from time to time, to get a glimpse into not only a different period of time when these stories where told, but a completely different culture, providing a unique storytelling experience. Talking rabbits, giant ogres, murderous raccoons and children being born out of peaches, ah yes, Japanese folktales are awesome. And on top of these awesome tales I've bring you lovelies a special surprise, I bring you the host of the UncannyJapan Podcast,
Thersa Matsuura to share her unique voice on today's episode.
I'm stoked to have the opportunity to work with her, having also been a long time listener of her Podcast myself it's such a special opportunity, one that I hope will be special for all of you to. Thersa's Podcast is focused on everything Japanese that is mythical, folklore, and cryptid orientated, with various kinds of storytelling research topics, plus sooo much more.
Thersa is a super talented author, fluent in Japanese, and has a wonderfully soothing voice that makes her style perfect for Podcasts. Be sure to check her Podcast out, see the links below.
Enjoy and thank you for listening!
SUPPORTERS:
👑👑👑
WHITE TEA WARLORDS:
🌟 #1: Matthew J Bower the brightest lotus flower 🌟
🎉 #2: Mayah of the soothing winds! 🎉
💀 #3: Divided by Zero, the crashing of the shores 💀
🐮 #4: I Own Cows, whose hooves know no bounds 🐮
💪 #5 Lee Bower, the crackling of thunderous clouds 💪
👑👑👑
☕☕☕
My Earl Grey Supporters:
Chad Warren
JusHeather
Lorraine Cresanto
Macejoe
Page Marchini
Peter Raffaelli
Michael Angelo Yacone
Robert Fisher
☕☕☕
*****
Send me your stories, feedback and more:
StoriesFablesGhostlyTales@gmail.com
Email: StoriesFablesGhostlyTales@gmail.com
#creepy #podcast #horror #storytelling #podcasts #fiction #audiodrama #stories #spirits #creepypasta #podcast #reddit #UncannyJapan #Japan #folklore #storytelling #stories #podcast #podcasts