Remembering When A Dodgy Lasagna Gave Spurs The Sh*ts
Season 1, Episode 9,
Dec 19, 2019, 05:02 AM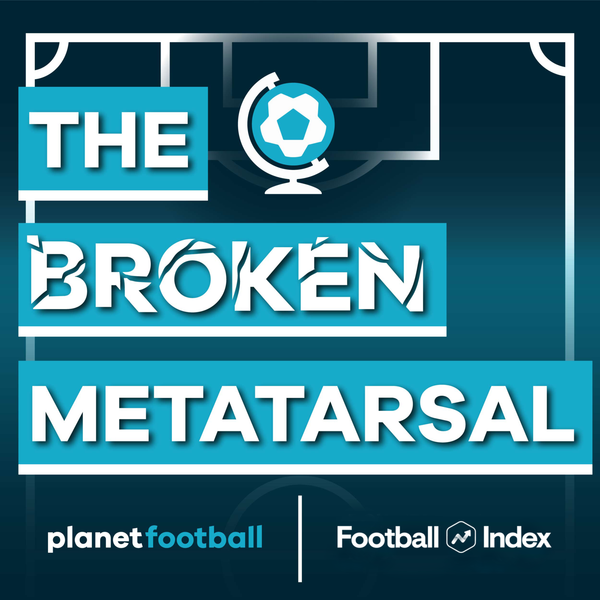 Rich Williams, Mark Holmes and Rob Conlon are again joined by comedian 
Mark Smith as we remember Spurs' resurgence under Martin Jol and how a brilliant 2005-06 season was ruined by a dodgy portion of lasagne. 


Andy Reid joins the boys on the phone to reveal the truth behind the 
legend from inside the hotel and then the dressing room as team-mates 
fell sick, including a player he cannot speak highly enough of: Michael 
Carrick.


We finish with another episode of Football Fact or Fiction in which Rich 
tries to guess which of the many unlikely stories about Stoke City are, in 
fact, true.


including expanded interviews with many of the show's guests.


RUNNING ORDER:


- An introduction to this week's guests
- An exciting development on the Twitter handle front (1m 33s)
- The audio highlights of Spurs under Martin Jol and a sickening end to
the season (4m 10s)
- When Spurs weren't very good (5m 55s)
- 2003-04: The worst possible season to be a Spurs fan (7m 28s)
- Helder Postiga, blowing a 3-0 lead in the FA Cup and a surprising Jon
Macken poster (9m 42s)
- "It's the climb!" (12m 02s)
- The arrival of Martin Jol and the beginning of happier times (13m 
52s)
- The makings of a brilliant team (15m 09s)
- 2005-06: "An amazing turnaround" (17m)
- A portion of lasagne and the timeline of what followed (18m 16s)
- Andy Reid interview (21m): "If it was a coincidence, it was a hell of a
coincidence!"
     o Reid on "phenomenal" Michael Carrick (22m 30s)
     o A first inkling that things were not OK (24m 50s)
     o Conspiracy theories from the squad (25m 30s)
     o When Michael Dawson turned translucent (26m 15s)
     o Thinking back to another game which might have cost Spurs 
fourth (27m 19s)

- The truth is out at last: the lasagne 
was to blame! (28m 46s)
- Playing Michael Carrick despite the fact he couldn't walk (29m 58s)
- "One of the great stories of the 2000s" (30m 49s)
- It should have been postponed (33m 25s)
- Football Fact or Fiction (34m 10s)



You can find all our other episodes here, including the Arsenal Invincibles, Leeds in the Champions League semis, Champ Man with Cherno Samba and Cristiano Ronaldo at Man Utd:
https://audioboom.com/channels/5008818
FOLLOW PLANETFOOTBALL:
Twitter:
@planetfutebol
Facebook
Instagram
E-mail: 
contact@planetfootball.com
We're sponsored byFootball Index, the world's first football stockmarket. 
Use the code TBMIndex for a £500 money-back guarantee. New customers only. 18+.