The Best of Enemies: Remembering the great Arsenal v Man Utd 2000s rivalry
Season 2, Episode 7,
Apr 09, 2020, 03:00 AM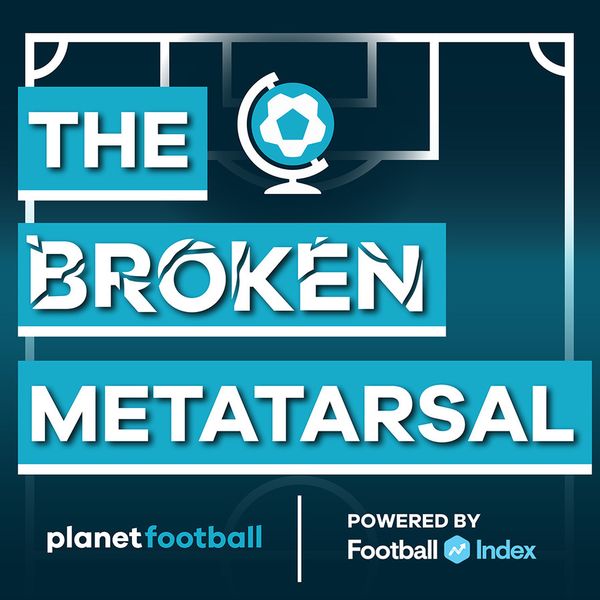 Rich Williams and Mark Holmes are joined by returning guests Alex Brooker and Danny McLoughlin to talk about the biggest rivalry of the 2000s, Arsenal v Manchester United.

They chat through Arsenal winning the double at The Old Trafford, Keown v Ruud, The Beckham Boot and Pizzagate, from either side of the fan divide.
As always, we finish with another edition of Football Fact or Fiction in which Rich tries to guess which of the many glorious stories about that era is true.
Make sure you head to
www.planetfootball.com
for more 2000s nostalgia, including expanded interviews with many of the show's guests.

RUNNING ORDER:
Introduction & Where Are You?
Montage 2m 21s
How the rivalry began 3m 56
Alex and Danny's 90s memories of the rivalry 5m 35s
Alex on winning the Double at Old Trafford 7m 42s
Danny on not watching Arsenal getting the Double at Old Trafford 11m 42s
Beckham and the boot 12m 45s
Who was the better boss? 15m 46s
The 2003 Community Shield Battle 17m 30s
Keown versus Van Nistlerooy, and that incredible match 20m 8s
Which team was dirtier? 24m 22s
The rivalry during 'The Invincibles' 26m
Why was the rivalry so special? 27m 30s
Man Utd end the unbeaten run 29m 50s
Keane v Viera and PizzaGate 34m 15s
Favourite moments of the rivalry 38m 14s