57: Summer Skiing in Switzerland, Eco Ski Clothing & Dave Ryding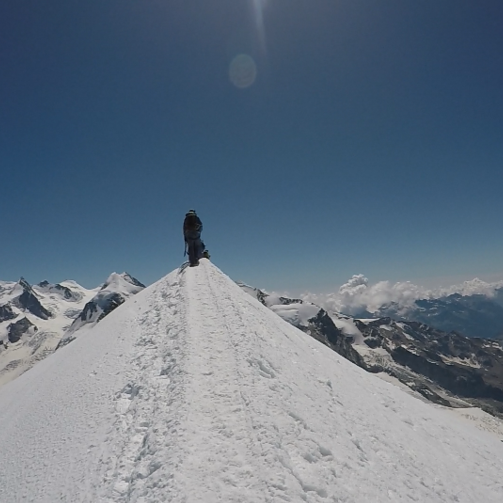 In Episode 57, Iain reports on skiing in the 'new normal' on his trip to Saas Fee and Zermatt in Switzerland - including an exclusive interview with Dave Ryding.


Jim and Iain interview Rachael Westbrook from new sustainable ski clothing retailer EcoSki 


Jim reveals the challenges set for him by Dave Burrows and we wonder if anything has changed in the world of ski since 1988.

SHOW NOTES


Jim says goodbye as he moves on from The Ski Podcast. Thanks Jim - it won't be the same without you!
Jonny Goldsbrough is "gutted"
Ged Ainsworth wonders "What will happen to this essential listening for all snowsports enthusiasts?" (The good news Ged, is that it's going to keep going!)
Jim reported on summer skiing in the 'new normal' in Les 2 Alpes in Episode 56 
Iain travelled by train to Saas Fee where he reported on skiing in the new normal for In The Snow Magazine
He also went to Zermatt, where he went ski touring up Breithorn
Resorts in Victoria are closed, but other Australian resorts are open
New Zealand resorts are open for kiwis only and have been very busy
Rachael Westbrook is the founder of new sustainable ski clothing business EcoSki
Jim was set three challenges by friend of the show Dave Burrows
Iain met Dave Ryding in Saas Fee where he is training on the glacier. We previously interviewed Dave in Episode 54

Thanks to everyone who has reviewed us on iTunes
Ged Ainsworth said: "Just to hear the title music puts me in eager anticipation  of sliding on snow again! "
Andrew Brennan was looking at an 1988 ski magazine and realised that much is the same as the podcast now, with Graham Bell, Eddie the Eagle, climate change and people travelling by train all featuring!
Amy Moore told us she's never heard of the Magic Pass and asked if we know of any other Alps season passes?
We discussed both Snow Pass and the Magic Pass in Episode 35
You can find out more about 'Ski A La Carte' here: www.skialacarte.fr
Coming up

We're going to have a short break through August, with Episode 58 going live on or around 08 September.


Have a great summer and you can hear from us again then!