Script Supervisor - Emma Thomas
Season 2, Episode 82,
Aug 19, 2020, 05:30 AM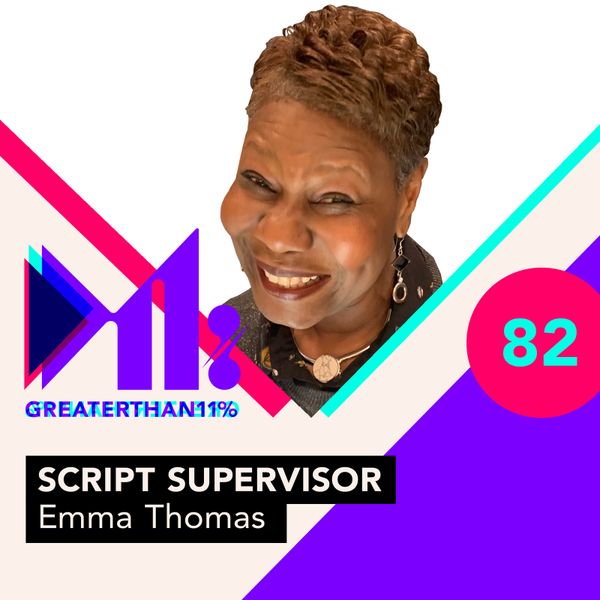 For episode 82, we are joined by film and television royalty, Script Supervisor, Emma Thomas.
Her contribution to the industry has not gone unnoticed and in 2019 she received a BAFTA Craft Award  - for her talents.
Emma's career, started as a clerk-typist, at Elstree Studio where she was responsible for answering the fan mail for her boss - Kermit the Frog. Amazing! 🐸
She has gone on to work on 50+ production - features and series. She explains in detail all that a script supervisor does and the importance of training the next generation.
Emma is incredibly positive - I tried to get some industry gossip but she was so lovely about everyone. Enjoy.
⬇️⬇️⬇️⬇️⬇️⬇️⬇️⬇️
----
We are fundraising at present to support creatives that are struggling as a result of lack of income as a result of Covid19. If you've enjoyed listening to Greater than 11% and  are in a position where you can donate you can do so here:
https://www.crowdfunder.co.uk/greater-than-11---20k-for-20k
You can also support by sharing the campaign on your social channels.