Anarchism, Management and Social Change with Professor Martin Parker
Episode 10,
Aug 20, 2020, 05:00 AM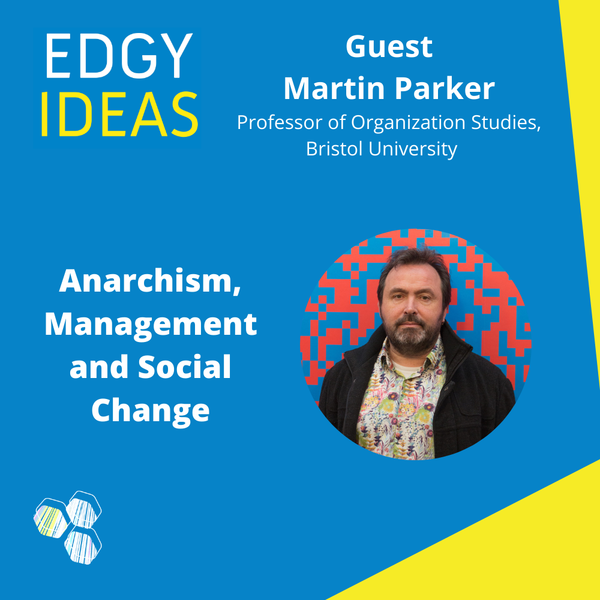 Edgy ideas are a speciality from my guest Martin Parker.  As Professor of Organization Studies at Bristol University, Martin challenges mainstream ideas about how we think about organisations, leadership and management.  His recent books 'Shut down the Business school' and 'Anarchism, Organization and Management' are discussed in this vibrant conversation. Martin draws on his sociology, anthropology and cultural studies training to inform his thinking.  Martin and Simon discuss how anarchism and social movements can help inform the radical rethink that is urgently needed if we are to #buildbackbetter after Covid19.     

His latest book title is 'Life after COVID19',  other publications focus on utopianism, conspiracy theory, business ethics, pirates and outlaws and other alternative organizations.  Martin is the lead for the Inclusive Economy Initiative in Bristol.