Jeremy Irvine - Vandalising Cumberbatch's Birthday - Getting Loose With Hollywood A-Listers & Spielberg's Chassis Admiration.
Season 2,
Aug 05, 2020, 11:02 PM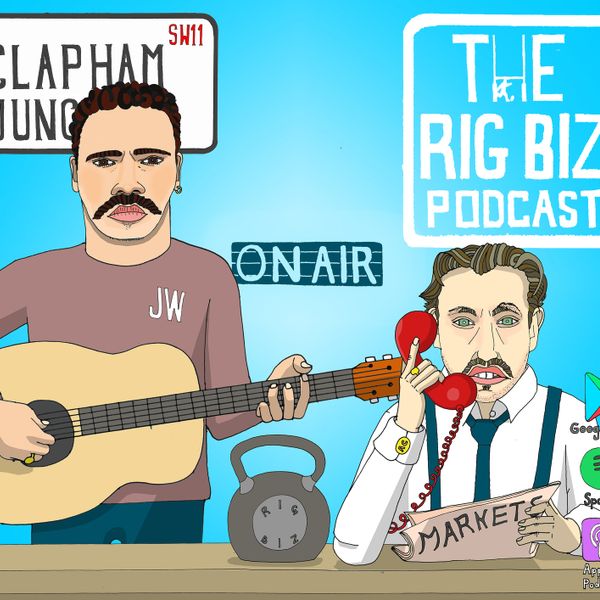 Archie is finally back from tearing it up large in St Tropez and has returned with a hell of a tan and also a bit of a wobbly chassis, fuelled by an over indulgence in fine french rosé and foie gras. We catch up about his final couple of days in the south of France and what he's been up-to since his return to the hallowed land of clapham. Archie discusses his latest 'chica' who it seems he's about to ask to be his wife, his new AC Ltd invention, his love of social distanced gyms, Maysy's new fitness plan, his colleagues snatching up his new saying 'that's so money' and much much more...
We're also joined by Hollywood A-Lister star of; Steven Spielbergs War Horse, The Railway Man, Mama Mia, Great Expectations, The New Bourne Identity Series to name but a few in; Mr Jeremy Irvine.
We discuss his love of rugby, training with the 'Hampstead Hussars' in North London Divison 5, Steven Spielberg falling in love with his chassis, tearing up Cumberbatch's birthday party, Tom Hiddlestones 'sloppy hockey chassis', nights out at infernos, how Archie made him fall in love with Clapham, dating Ellie Goulding, getting loose at a festival with the Mama Mia cast - Colin Firth, Lily James, Amanda Seyfried etc, his love of 'the rig biz pod', how he keeps his rig in check, fighting for netball girls admiration and a lash load more.....
WE'VE GOT A SPONSOR - GET 20% OFF ALL MANSCAPED PRODUCTS NOW FOR A LIMITED TIME ONLY - WITH THE CODE - RIGBIZ20 AT CHECKOUT -
https://uk.manscaped.com/
THEY'VE INVENTED THE WORLDS FIRST RAZOR WHICH DOESN'T CUT YOUR BALLS - SO TREAT YOURSELF TO A FEARLESS TRIM NOW!
-----
Join The Falcons and purchase your cap for pre-season now here -
https://rexclub.wpengine.com/product/clapham-falcons/
We will be supporting two charities this season, the first being that of 'Move For Zoe', where fingers crossed we will be organising a touch rugby tournament, rig work out, team run or something along those lines on the 15th/16th August (lockdown allowing)- to raise money for this great cause. Zoë who was a great school friend of mine suffered a brain haemorrhage in August 2019 as a result of a previously undetected acute Leukaemia. She was urgently admitted to the Intensive Care Unit in Charing Cross Hospital but died 25 days later without recovering consciousness.
Please check out the charity below and support generously
https://uk.virginmoneygiving.com/fundraiser-display/showROFundraiserPage?userUrl=TeamZoeB&isTeam=true.
Stay Safe
AAA BBB CCC
Best
Fred & Arch