Diversity and Inclusion: Are You Performing or Reforming with Pooja Sachdev
Episode 17,
Dec 03, 2020, 06:00 AM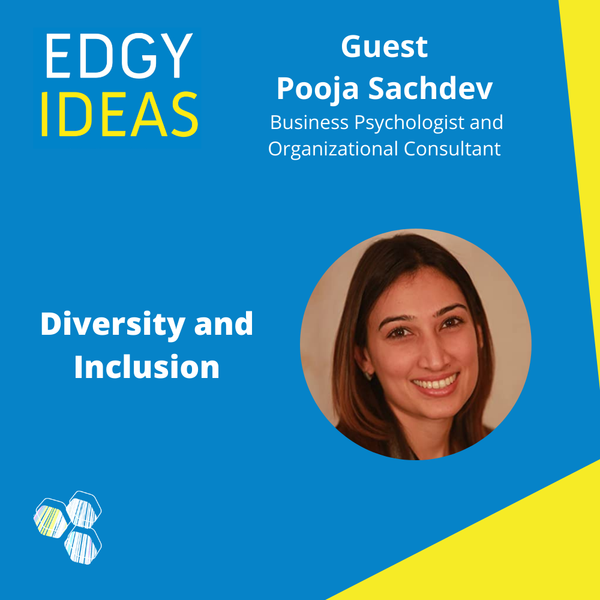 Pooja Sachdev is a leading practitioner in the diversity and inclusion space. Pooja discusses with Simon the real challenges faced by organisations when working on diversity and inclusion. This conversation reveals how language can be used to silence people rather than open up discussions, and how we need to 'decriminalise bias' if we are to acknowledge our conscious and unconscious biases.   

Pooja and Simon discuss their personal experiences of working with diversity; Pooja from a perspective of her 'hyphenated' Indian-UK identity,  and Simon as a white UK male.   They discuss shame and guilt, and how racism is often repressed but returns in different ways in each generation, the latest wave being the Black Lives Matter movement.  


Organisations are often performative in the way they use woke-slogans to cover up hidden toxic cultures. A shift is needed from woke and blame cultures towards creating safe spaces that encourage curious conversations, which can reveal what's really going on, and enable positive reform and changes to be made.  Enjoy this podcast. 
Note: Pooja and Simon will be leading a Webinar titled '
Diversity and Inclusion: Are you performing or reforming'
on January 28th 2021 3-5pm UK time.  For more information contact
simon@analyticnetwork.com
Bio
Pooja is a business psychologist, organisational consultant and founder of Rewire Consulting (
www.rewireconsulting.com
).  Pooja is co-author of 'Rewire: A Radical Approach to Tackling Diversity and Difference', which was published by Bloomsbury in 2015 and described by the FT as "the most refreshing approach to diversity I have read" (Nov 4, 2015).
Prior to setting up her own practice, she served as Senior Policy Officer at the (then) Commission for Racial Equality in the UK and as a Consultant in the Human Capital division at Towers Watson. In recent years, she has consulted with organisations such as Microsoft, Caterpillar, HSBC, Universal, Annapurna Pictures, Vice Media and Red Bull to help embed inclusive leadership and practices.  She has lived in three countries and is raising two feisty and fabulous daughters in London