Jason Gibb Co-Founder of Bread & Jam Festival: Partnerships, Gut Instincts and Planet
Season 1, Episode 5,
Feb 19, 2021, 11:53 AM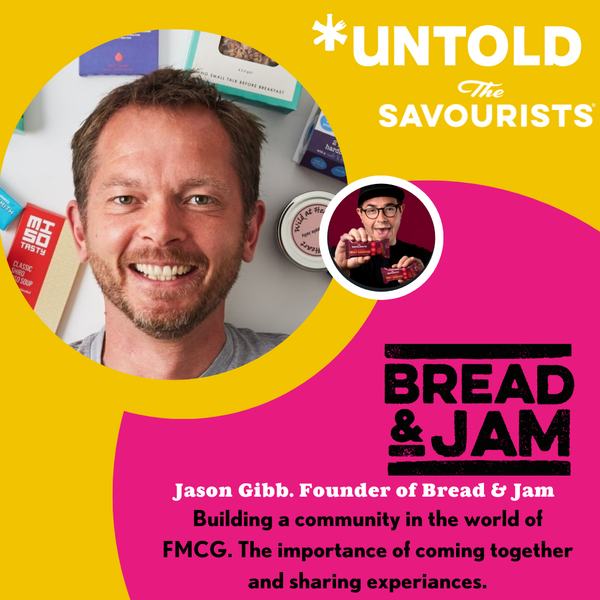 In this episode we catch up with Jason Gibb Co-Founder of the must attend Bread & Jam events. He bravely opens up about his experiences of setting up multiple food businesses and partnerships. 

Jason is an experienced food and drink entrepreneur with a colourful career path – he has been a successful TV producer, a book author, a PhD-qualified biochemist and an olive oil producer. His career in food started when he threw in a 10 year career as a Hollywood TV producer and bought an abandoned olive grove in Le Marche, Italy. He created an olive oil brand called Nudo which was sold around the world and in British stores such as Selfridges, Harrods, John Lewis and Waitrose. After 10 fruitful years Jason successfully exited from the olive oil business and co-founded Bread & Jam, the UK's first food founders' festival. This annual conference is a one-stop shop for any food or drink FMCG business looking for start, scale or expand. He also created the FoodHub Forum on Facebook, which is a lively community of over 10,000 food and drink entrepreneurs and is most recently focused on launching Unruly, a plant-based business with that uses his experience of following a plant-based diet for over 40 years. He has lined up some ground-breaking NPD in the pipeline for 2021.