Accidental Propaganda, Playing Footsie, and Heady Pops
Season 3, Episode 12,
Nov 26, 2021, 11:38 AM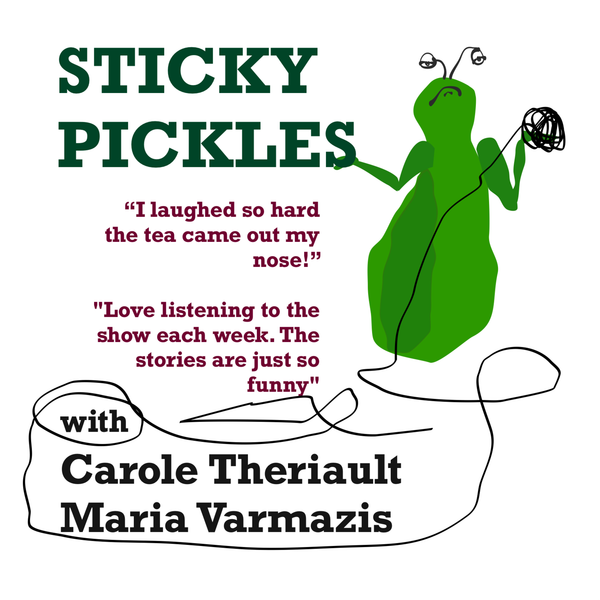 SEASON 3 FINALE: Your public posts get misused, you get the feels for your married boss, or you help your Boo with an unsightly spot of trouble. 

Sticky Pickles' hosts Carole and Maria  are joined by a gorgeous VIP guest storyteller: Carole's husband Big John. 

The three wiggle out of three cringey dilemmas. You'll laugh. You'll gasp. You might even cry a little.

We are taking a little break until January 2022. Until then, stay safe and sound. Anytime you feel a little blue or glum, sort yourself our a cuppa, and slap on your favourite Sticky episode. 

Wanna share something?