Episode 10: Holiday Do-it-Yourself Gifts, Crafts & Recipes
Episode 10,
Dec 03, 2021, 07:22 PM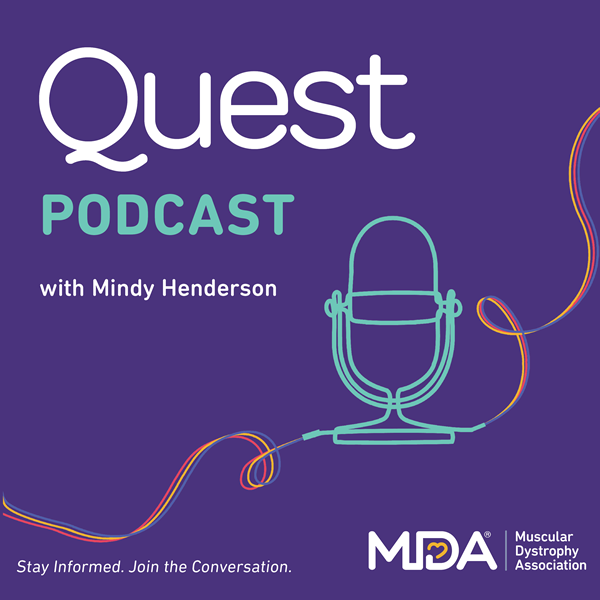 Need a last-minute gift-giving idea? You're in luck because in this episode, we are talking all about fun do-it-yourself crafts and gift-giving, recipes and more. We have two guests joining us who are known for their art, entertaining and baking skills and we are all sharing ideas for how to make do-it-yourself easy AND accessible.


Guests:


Casey Stark lives in the Milwaukee Suburbs with her roommate Matt and their dog Mollie. She was diagnosed with Spinal Muscular Atrophy type II at the age of two and uses a power wheelchair. Casey graduated from the University of Wisconsin – Whitewater with a degree in Cellular Biology and obtained a graduate certificate in Cytotechnology from the University of Wisconsin – Madison.


She currently works full time as a Research Compliance Coordinator, where she assists in ensuring that necessary approvals are in place for medical research studies. Casey also has a part time job at a local dog training company, where she provides assistance in the office and teaches group classes.


Casey has always had a passion for art and being creative. Her passion for art began when she started drawing horses. She continues to grow artistically by trying new techniques and crafts - such as painting, resin, and glass etching. Casey loves creating personalized gifts and artwork that she can share with others. She recently opened her own Etsy shop, The Barking Brush, where she paints personalized pet portraits.


Recommendations & More from Casey:


Therese Gabriel is a Family Care & Support Specialist who has been with MDA for over 13 years. She has stated that meeting the many amazing MDA families, camp volunteers, and colleagues during her time in this role is one of the many great blessings in her life.


Born and raised in St. Louis, MO, she is the mother of 6 adult children and is expecting her 6th grandchild next year. She previously taught Kindergarten and First Grade, served as Director of the St. Louis County Parks program, and designed and decorated new homes for a local building company.


Therese also spent many years as a stay-at-home mom; it was during this time that her passion for cooking and baking came to the forefront. She wrote 12 cookbooks, hosted a local cooking show, and opened a Tearoom where she served recipes from her cookbooks. Prior to the pandemic, she also hosted cooking classes out of her home.


She is well known amongst her colleagues, family, friends, and peers for her impeccable and creative hosting, cooking, crafting, and decor skills. In addition to cooking and baking, Therese loves to paint and create, work in her garden, and decorate her home – both inside and out - for the seasons. In her free time, Therese also enjoys traveling and visiting family.


Connect with Therese: 
Mindy Henderson is the Editor-in-Chief of MDA's Quest family of content and the host of this podcast. She was diagnosed with Spinal Muscular Atrophy, type 2 when she was 15 months old and has been a life-long partner to MDA. Mindy is also a motivational speaker and a writer, with her first book set to hit book stores in Summer of 2022.


Connect with Mindy: