Quaker's Walk, Oliver's Castle & The Battle of Roundway Down
Episode 27,
Jan 02, 2022, 05:00 AM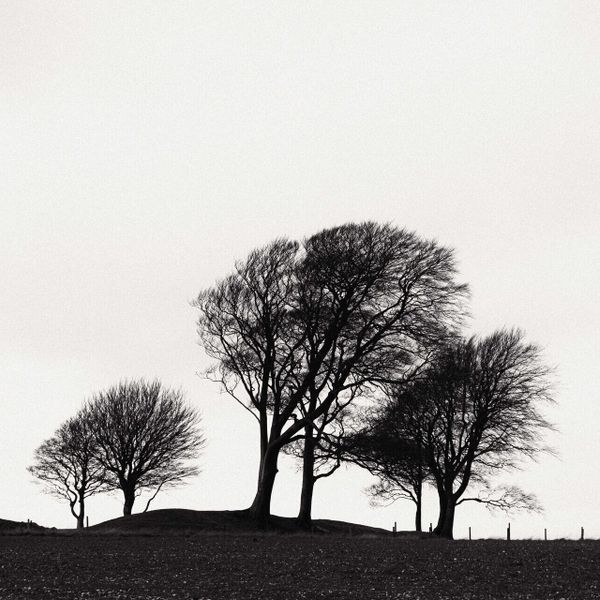 A Happy New Year to all our listeners. A new year and the start of our second year as podcasters. We still can't believe it.
Our usual round up of the last two weeks in Wiltshire was pretty spartan. Neither Glyn nor Paul have done anything other than enjoy Christmas with our families. Paul had COVID in the house so spent the best part of the 10 days up until Christmas Eve isolating to keep his son company. A diet of walks onto the Plain from home kept him sane.
Both Glyn and Paul have been doing a lot of reading and in the links below you'll find some of the books that have been keeping them busy. And speaking of books, we're still busy packaging up and sending out copies of the Hidden Wiltshire book. Both books are available to order from the Hidden Wiltshire online shop (link below) whilst the second book, Hidden Wiltshire from Near and Far, is also in stock at Wiltshire Museum and Devizes Bookshop. It will also be available for loan from Wiltshire Libraries later in January.
The main subject of the podcast is our first walk involving the whole Hidden Wiltshire team. Glyn and Paul were joined by Steve Dixon and we recorded our exploits as we walked. We'd been planning to do the Quaker's Walk in Devizes for a long time. Since this is Steve's hometown and he spends so much time walking the area it was great to have him along to share his knowledge and wit!
From Quaker's Walk we headed up to Roundway Hill and Oliver's Castle. From there we continued to King's Play Hill then followed the Wessex Ridgeway for a stretch before turning to head back towards Roundway Hill. 
The weather forecast predicted a 10% chance of a shower. What we got was continuous torrential rain for several hours with Roundway Hill cloaked in thick cloud as we approached. We were drenched. And to add insult to injury Glyn took an involuntary lie down in the mud on Oliver's Castle. On the tops we were then greeted by a howling gale which blew Paul off his feet whilst on King's Play Hill. We struggled to record our observations as we went, including reading a short description of the Battle of Roundway which took place nearby on 13 July 1643.
Along the stretch of the Wessex Ridgeway we came across an ancient milestone. James Rawlings posted about this in the Hidden Wiltshire Facebook Group in April 2021. We know it's a milestone (which apparently has an Ordnance Survey mark on it) but we'd be intrigued to know whether this track was a coach road or whether the Wessex Ridgeway has milestones along its entire length.
Anyway, we returned to Devizes Wharf tired and covered in mud but contented after our 10 mile walk. And what a transformation. A beautiful still evening with a sunset revealing powder blue skies streaked with pink clouds. We couldn't believe that seven hours earlier the weather was so appalling the thought of abandoning had crossed our minds!
Then on to the wrap up:
Steve Dixon's piece leading to our recording of our walk is entitled "Gatherings" as the drum led us to imagine the sound of a drummer boy in the Battle of Roundway Down. As ever the piece in the introduction and at the end of the podcast is entitled "The Holloway".
Thanks again for all your support during our first year of the podcast. Don't forget to check out the Hidden Wiltshire online shop on the website if you'd like to help us keep the lights on. And don't forget to subscribe to the Hidden Wiltshire Newsletter from the website.
Links:
The books mentioned in the podcast: