The Creative Spark Ep. 109 with Guest Matteo Esposito
Season 1, Episode 109,
Feb 23, 2022, 03:40 PM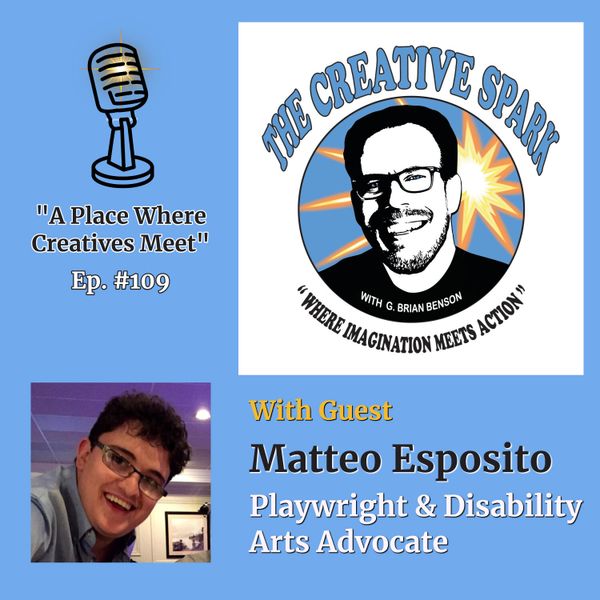 Matteo Esposito is an autistic playwright and disability arts advocate from Oakville, Ontario. Join host G. Brian Benson and Matteo as they chat about his new play "Moon Child" and positive representation of people on the autism spectrum in the performing arts.
Episode 109 - Matteo Esposito is an autistic playwright and disability arts advocate from Oakville, Ontario. He has been wanting to write, produce and direct plays all his life. He got his start as a member of West End Studio Theatre in Oakville, working on props and was the assistant set designer for award-winning set designer Dr. Jane Coryell. And from there his inspiration and writing talent grew.  "Moon Child" is his latest work and shares the story of a young boy learning how to believe in his abilities and passion for painting while having to overcome his father's hesitance.  

Join host G. Brian Benson and Matteo as they chat about his new play "Moon Child" and positive representation of people on the autism spectrum in the performing arts.

To learn more about Matteo please visit:


 
Produced by Casey Jarombek ✌