Old Winsley, Turleigh and The Elbow
Episode 30,
Feb 13, 2022, 05:00 AM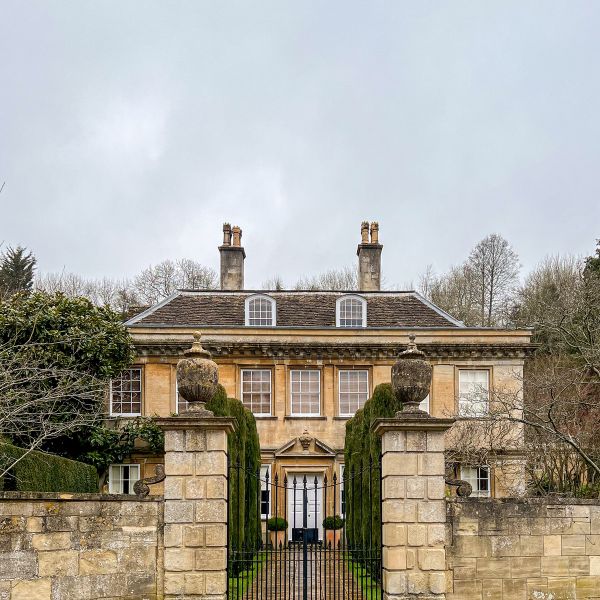 Glyn has a new toy. A 360 degree camera which he assures us will be used for nothing more suspicious than making videos for the Hidden Wiltshire YouTube channel whilst out walking. So watch out for more news on this, and more of our ugly mugs. Meanwhile Paul is traumatised having sold all his camera gear without having the foresight to sort out a replacement kit.
Unfortunately we've received another complaint from a Mr Jenkins about how long it takes us to get to the main subject of each podcast. In the last podcast it took us 29 minutes (apparently) to get to the point. We'll see if we can do better and maybe get through an entire episode without getting to the point. Some would argue we already do!
Back on the subject of videos the countdown is on for the YouTube premier of Hidden Wiltshire's first serious crack at making a film. Our 40 minute film starring local historian David Carson is based around the villages of Alton Barnes and Alton Priors and the surrounding hills, taking us on a historical journey from Neolithic times up to the English Civil War and the Swing Riots of the 19th century. The film premiers at 7:30 pm on Tuesday 15 February and viewers can use the Chat function to talk to the Hidden Wiltshire team as we watch the video together. There's a link to the YouTube channel below.
We posted a blog a few days ago about the walk Paul did based around Lacock and the Wilts & Berks Canal. For those who don't use Facebook it's a good idea to keep an eye on the Hidden Wiltshire website for regular blogs. You can subscribe to alerts which will notify you when new blogs are posted. There's a link to the Wilts & Berks Canal walk below.
A quick mention also of the exhibition by aerial photographer David Abrams called Ancient Sites from the Air. David's incredibly detailed photographs include many in Wiltshire and can be seen at Salisbury Museum until Sunday 15 May. More details in the link below.
Finally, before we get on to the main subject, we thank some of our lovely Facebook Group contributors for their posts about their walks and finds. A special mention goes to Elaine Perkins who's posted details and photos of some terrific walks recently. Just the sort of thing we're looking for.
The main subject of this episode of the podcast is the walk Glyn and Paul did recently together with Hidden Wiltshire follower Bo Novak, around Old Winsley and Turleigh which took in the curiously named "The Elbow". We recorded some audio as we walked so this podcast is a mixture of indoor and outdoor recording. We've mentioned this walk a few times but we were inspired to do it following correspondence with Sarah Lucas. Sarah moved away from Wiltshire some 30 years ago and listening to the podcast brings back memories of her youth. She lived with her family in Old Winsley and during the last war her mother worked as a nurse in what was a TB clinic and is now Avonpark Retirement Home. Her grandparents owned a house by the Kennet and Avon Canal called The Elbow. Sarah asked if we would do a walk and take some pictures in the area. We were happy to oblige. It's an area Glyn and Paul knew little about so it was great to have Bo along to act as our guide. You'll find a link to the blog about the walk below.
Then on to the wrap up:
Thanks as usual to Steve Dixon for the music. His piece leading into our main subject is called "Canopy". As ever the piece in the introduction and at the end of the podcast is entitled "The Holloway".
Don't forget to check out the Hidden Wiltshire online shop on the website if you'd like to help us keep the lights on. Both Hidden Wiltshire books can be purchased there. The second book is also available at Devizes Bookshop, Wiltshire Museum in Devizes and now Wiltshire's libraries. And don't forget to subscribe to the Hidden Wiltshire Newsletter from the website.
Links:
Glyn's photographs can be seen  on his Instagram feed
@coy_cloud
, He is also very active on Twitter where his username is @Glyndle