Is it okay to c*m quickly?
Season 9, Episode 3,
Mar 23, 2022, 09:00 AM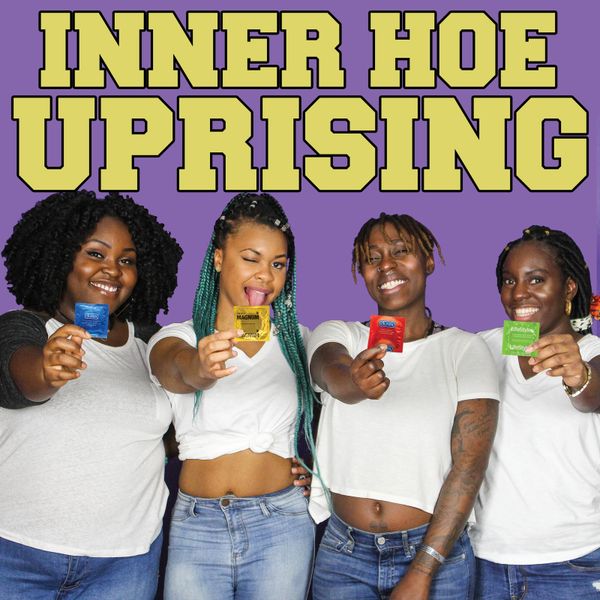 This episode we're talking about NFT girlfriends, why its not okay to be mean to your sex partners (unless they enjoy it), pansexual tortoises, 702's problematic song from your childhood and much more. 
RELEVANT LINKS AND NOTES
EMAIL
VOICE MAIL
(404) 491-9158
MUSIC
SOCIAL MEDIA & HASHTAGS
Use #InnerHoeUprising  to keep up with this conversation on social media and let others know that you are listening. 
Inner Hoe Uprising| IG: @InnerHoeUprising | Twitter: @InnerHoeUprisin
Rebecca| IG @thedarkestimeline & @fatblacksnack | Twitter: @existncrysis 
Sam | IG & Twitter: @slamridd  
#black #woman #sex #feminist #womanist #Comedy #raunchy #queer #pride #quiltbang #sexuality #lgbtq #lgbt #funny #agender #transgender #nonmonagamy #feminism #intersectionalfeminism #kink #porn #BDSM #dating #love #relationships #blackwomen #blackpeople #podcast #sexualwellness #sexualhealth