The Modern Healthtech Landscape w/ Charlotte Cramer
Season 2, Episode 3,
Apr 10, 2022, 12:50 PM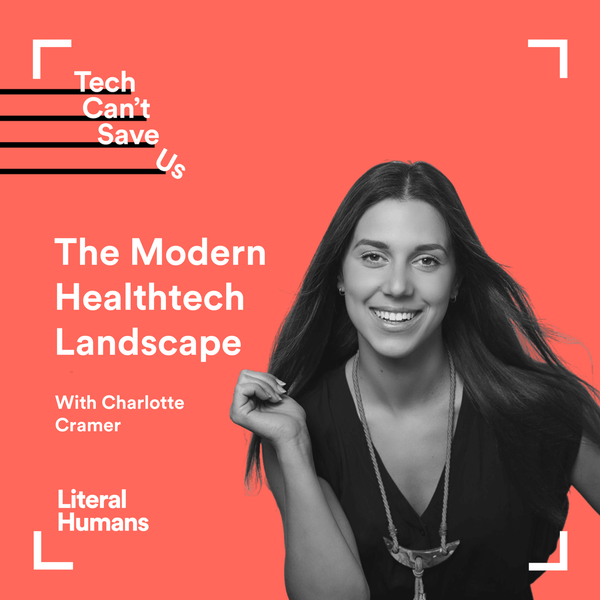 Healthtech specialist Charlotte Cramer talks to us about identity-focused healthtech startups, her work with Children's Hospital Los Angeles, and how she filmed a first-of-its-kind vegan sitcom that garnered millions of views.
Charlotte Cramer gets healthtech.
She and her team at Plastic Studio leverage their backgrounds in applied neuroscience and behavioural psychology to bring a human-centered and trauma-informed approach to user research and design in healthcare.
That's why we brought her on the pod to discuss identity-focused healthtech startups (like Him & Hers and Folx), her work with Children's Hospital Los Angeles, and how she filmed a show for plant-based eating that garnered over 1 million views.
Less seriously, Charlotte nailed our infamous question about the evilest application of tech out there (hint: they just changed their company name but they don't fool us!). More seriously, Charlotte shared some sobering examples of hospitals that use technology to deter undocumented people from accessing healthcare and other technologies leveraged against people of color.
Charlotte also leaned into the idea of human connection as a matter that tech can't solve for us–but can tech enhance it?
Be sure to check out Charlotte's book The Purpose Myth as it provides an interesting answer to our final question about balancing profit and purpose in tech for good.
You can find Charlotte here: