Sextech & Disability Innovation w/ Heather Morrison
Season 2, Episode 4,
Apr 20, 2022, 08:47 AM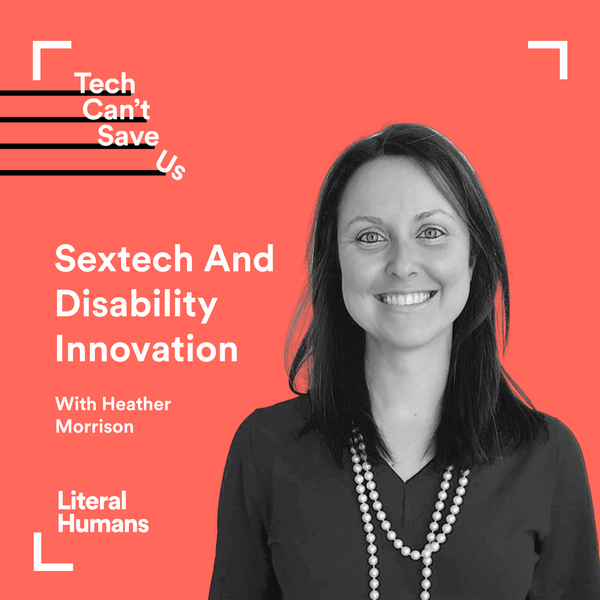 Heather Morrison walks us through her journey co-founding Bump'n, the world's first accessible sex toy for people with disabilities.
"Two things that were clear from how people spent their time during the pandemic – they were doing a lot of drinking and wanking."
Heather Morrison doesn't mince words.
As the Co-Founder and CEO of Bump'n, Morrison and her team have pioneered the world's first accessible sex toy. The Bump'n Joystick is a flexible bed buddy with gender fluid design that users can hug and attach their favorite sex toy components such as dildos, vibrators, wands, and sleeves.
We first heard about Bump'n during our previous episode on disability tech with Giulia Barbareschi, so we thought it'd be great to invite Heather onto the pod and it sure was! 
Heather talked us through her team's process to develop the Joystick through in-depth user testing as well as her journey as an advocate for her brother (and fellow co-founder) Andrew along with the broader disabled community. We discussed making pleasure more accessible through tech innovation and even how her team learned a few things about human anatomy during all of that user research.
When it came to the lightning round question about the evilest tech out there, Heather went with the tried and true answer of Facebook of course. We even touched on the role of the advertising and marketing industries in sometimes perpetuating false narratives about disabled people (or outright ignoring them), given Heather's background in advertising.
This is a good one chock full of laughs and poignant insights about a sector (sextech) that's become less and less taboo each day.
You can find Heather here: 
Socials: @GetBumpn (insta, twitter, fb)