The HR Tech Landscape with Joseph Ifiegbu from Eqtble
Season 2, Episode 5,
May 10, 2022, 01:04 PM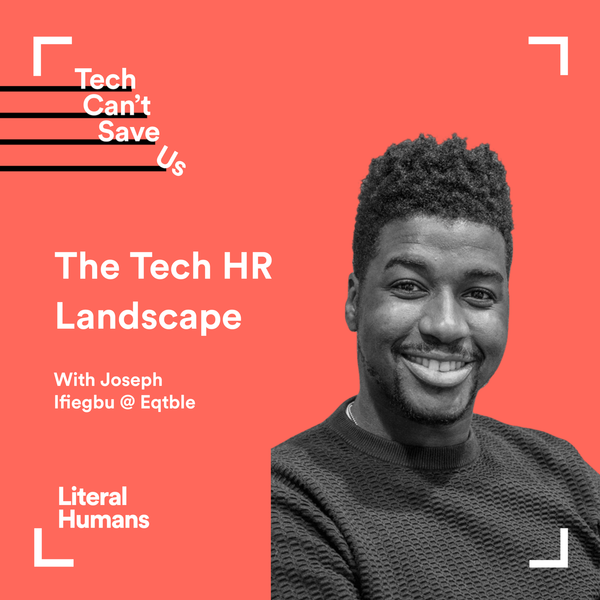 In this episode, we talk to Joseph Ifiegbu about the potential of HR tech to solve acute problems with pay equity gaps and lagging hiring timelines.
Human resources (HR) often gets a bad rap.
Whether it's forcing people back into the office after a pandemic or mismanagement of legitimate employee grievances around issues related to identity (race and gender, for example), it seems like someone always has a bone to pick with HR.
Joseph Ifiegbu is out to change that. Leveraging next-gen HR analytics, Joseph and his team at Eqtble are helping companies understand and address challenges around attrition, DEI, employee engagement, and a whole host of other factors that affect their growth.
In this episode, Joseph shared great examples of companies that have solved acute problems with pay equity gaps and lagging hiring timelines using the HR tech that his team supplies. His work is chock full of stories about HR data being used to shift culture and improve processes!
Ultimately, Joseph noted that the seismic shifts we've seen in the workplace–supported by recent HR tech innovations–have been long overdue as workplace preferences and priorities have shifted before, during, and after the pandemic.
When it came to the lightning round, Joseph astutely identified empathy as one of the key areas that he believes tech really can't solve for us as a human race. He also mentioned that he is–like us–a big fan of Notion as a tool for founders to grow their businesses through better knowledge management.
You can find Joseph and Eqtble here: