28. Betty Williams: The Kiss and Kill Murder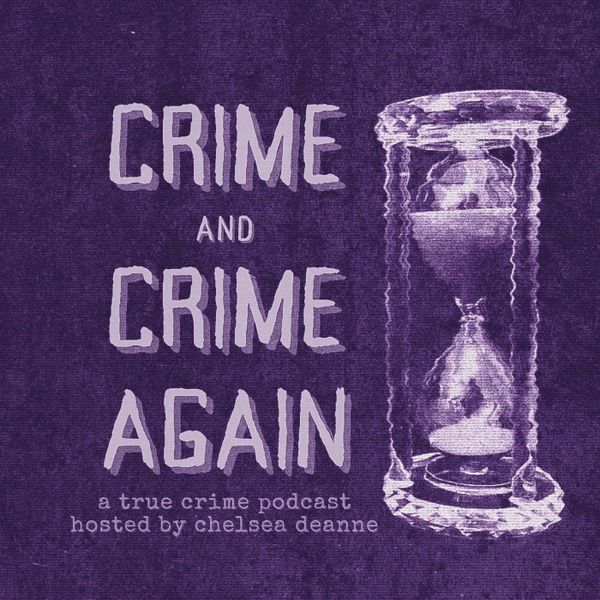 On March 22nd, 1961, the tiny town of Odessa, Texas was rocked by the murder of a teenage girl who attended Odessa High School. Betty Williams was a talented theater student and aspiring actress, but in the eyes of her peers, she was an outcast. The way that Betty viewed the world was entirely ahead of the era during which she was born; her idealistic spirit made her the subject of judgment and contempt amongst her classmates in the conservative Christian oil town of Odessa.
When Betty doesn't arrive at school one morning and is reported missing by her mother, most of the locals in town think she's simply run away. But a confession from within Betty's small circle of friends shakes the town to its core.
_________________________
Patreon
Request a Case
YouTube Channel
Goodpods: Leave a review!
Podchaser: Leave a review!
Music:
"Poisoned Rose"
by Aakash Gandhi
_________________________
Sources:
• "Bye-Bye, Betty." A Crime to Remember. Season 3, Episode 8. Investigation Discovery. 2015 December 29.
https://www.imdb.com/title/tt5156498/fullcredits
• Elizabeth Jean Williams | Find A Grave:
https://www.findagrave.com/memorial/92973471/elizabeth-jean-williams
• Colloff, P 2006, 'A Kiss Before Dying,' Texas Monthly, February 2006.
https://www.texasmonthly.com/news-politics/a-kiss-before-dying/
• Sliney, John 1961, 'Boy Accused of Murder,' The Odessa American, 23 March 1961.
https://www.newspapers.com/image/?clipping_id=24603864&fcfToken=eyJhbGciOiJIUzI1NiIsInR5cCI6IkpXVCJ9.eyJmcmVlLXZpZXctaWQiOjMwMTI5MTA5OCwiaWF0IjoxNjQ4MzUxODY4LCJleHAiOjE2NDg0MzgyNjh9.6Cb0WinPCgZeZhPScRhTgRNc84A69TN-SpZOfU117CY
• 'Haunted in the Basin: OHS auditorium haunted by the ghost of Betty Williams,' Your Basin, 29 October 2021.
https://www.yourbasin.com/news/most-haunted-places/haunted-in-the-basin-ohs-auditorium-haunted-by-the-ghost-of-betty-williams/
• 'Odessa's "Kiss and Kill" killer has died,' CBS 7, 9 January 2019.
https://www.cbs7.com/content/news/FIRST-ON-CBS7-Kiss-and-Kill-killer-has-died-504111961.html