Vick Bain - Founder & creator of the F-List
Season 3, Episode 92,
Jun 03, 2022, 12:30 PM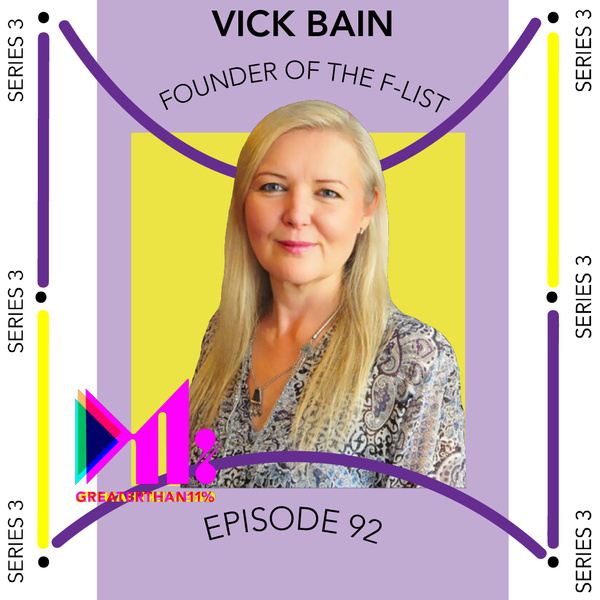 For episode 92 we are joined by Vick Bain who has worked in the music industry for 25+ years and recently has set up her own company
VBain Consultancy
.
She shares her creative journey - the first in her family to enter higher education becoming a musician (another first in her family) and then moving into the management and business side of the industry rising to CEO of The Ivors Academy (formerly the British Academy of Songwriters, Composers and Authors).
When starting her own business in 2019 to focus on campaigning, researching and training on all aspects of diversity in the music & creative industries she focused on a project she had wanted to tackle for some time - analysing the gender of who was on the rosters of over 300 UK
record
labels and publishing companies. Her findings were published in the report '
Counting the Music Industry
' and demonstrated, with data how few women are supported financially by the music industry in comparison to men. This research evolved into the F-List - something that set the UK music industry alight in 2020 (listen to find out more).
Vick is an empathetic, generous campaigner and leader and it was an honour to discuss her career and be in awe of how her persistence has brought about change (and continues to do so). Enjoy
----------------------------------------------------
🛎 We need your help pushing for change: a more diverse creative industry within years, not decades. Please share the podcast with others who you think may be interested or benefit!
Be sure to follow us: