GET TALENT! | #01 | WHAT IS A RECRUITER? WHAT DO THEY DO?
Episode 1,
Jul 19, 2022, 08:17 PM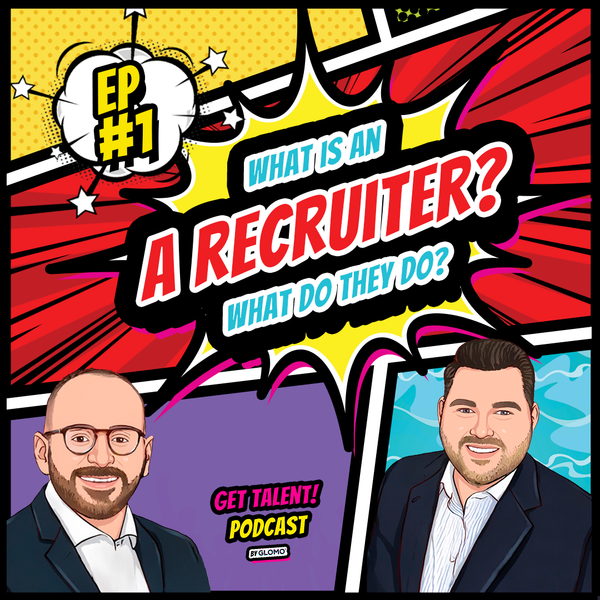 1:30 Differences between internal and external recruiters. 5:30 Effectively partnering with an external recruiter. 6:40 Culture vs. Strategy in the recruitment process. 9:30 How do recruiters get paid? 10:50 Why should a candidate work with a recruiter? 13:00 Why should a hiring manager partner with a recruiter? 13:30 The difference between contingency and retained or engaged searches. 17:27 Should hiring managers use one recruiter or multiple recruiters? 22:20 Should recruiters handle communication through the hiring process? Links: Connect with Ben Cross on Linkedin: https://www.linkedin.com/in/dbencross/ Connect with Danny Herskowitz on Linkedin: https://www.linkedin.com/in/danny-herskowitz/ Looking for a job? https://glomo.com/talent/ Follow Glomo on Instagram https://www.instagram.com/glomo_consulting/ Follow Glomo on Linkedin https://www.linkedin.com/company/74852556/admin/
On our first episode of the Get Talent! podcast we are diving into what a recruiter is (and isn't) and what they do. We will give you an inside look at the best way to partner with an external recruiter and what not to do.