Robert Wahbe, co-founder and CEO, Highspot
Season 2, Episode 39,
Aug 03, 2022, 09:43 AM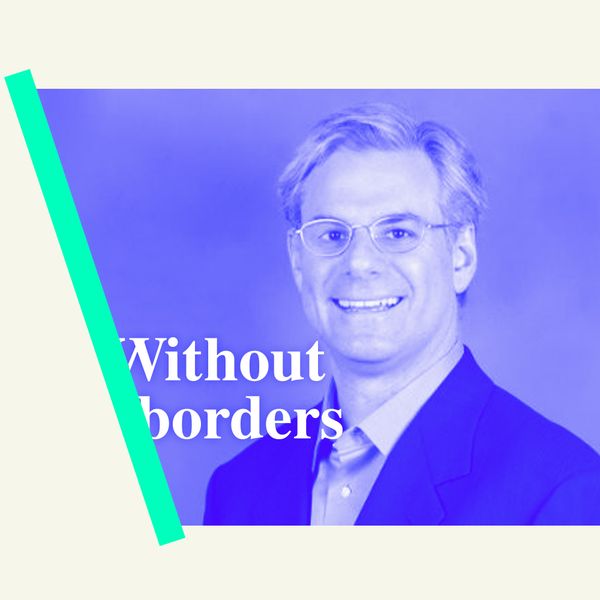 We speak to Highspot's CEO and co-founder Robert Wahbe about the strategic business value of sales enablement, their 11 corporate culture guiding principles, and how to effectively communicate your vision.
Our guest in this 27th interview episode with a unicorn start-up leader is
Highspot
CEO and co-founder
Robert Wahbe
. 
Trusted by General Motors, Nestle, Twitter, Dow Jones and many more, Highspot helps companies worldwide improve the performance of their sales teams by turning strategic initiatives into business outcomes. Their unified sales enablement platform gives revenue teams a single solution to elevate customer conversations and drive repeatable revenue, bringing together native content and guidance, training and coaching, and engagement intelligence – all supported by actionable analytics. Founded in 2012, Highspot has raised a total of $648 million, with a valuation of $3.5 billion. 
Robert's entrepreneurial journey began in 1993 when he founded his first startup, Colusa, which would be acquired by Microsoft just two years later. He then spent more than 16 years at Microsoft, working hand in hand with the current CEO, Satya Nadella, until he decided to create Highpost in 2012. 
Robert acknowledges that the biggest challenge during the last ten years has been the initial stages of the company and the uncertainty of not knowing what will be next, but that he is now very proud of the company Highspot has become. According to him, Highspot is on a dual journey. On the one hand, the goal is to get people to understand the category and why it is a strategic lever for their business. To do this, they have created a society of sales enablement professionals that seeks to elevate the category and share best practices and methodologies. The other objective is to win the category and for that "we want to make sure we're doing everything we need to be doing from a product point of view and just as importantly, from a partnership and best practices point of view to be the very best partner to be in that category".   
As Robert says, he has been fortunate to learn from great leaders with whom he has worked side by side over the years such as
Satya Nadella
,
Eric Rudder
or
Bob Muglia
. One of the things he has learned along the way is that there are never 100% right answers, there are always different ways to approach problems. For him, what differentiates successful companies is whether they are resilient, whether they are able to ride the tide and adapt to circumstances by making any relevant changes. 
One of the aspects Robert emphasises the most is culture, "culture is everything. If you have the wrong culture, it's pretty hard to be successful." That's why he strongly recommends thinking deliberately about the company's culture from the moment it is founded. Inspired by Amazon and its 14 leadership principles, Highspot has created a list of its 11 guiding principles that define its corporate culture, something that Robert says works exceptionally well. 
  
Google's internal communication playbook has also been an inspiration for Robert, which is why Highspot has been implementing weekly all hands from day one. This mechanism and the use of Highspot itself as an internal tool are two of the aspects that Robert highlights in this area. 
  
One of the main communication tips that Robert points out in this episode is the importance of having a vision, a North Star to communicate, but that it is fundamental to meet people where they are and then build the bridge back to whatever vision you have. Leaders need to avoid being too blindsided by their own vision and put themselves in the shoes of whoever they are trying to communicate with. 
We have distilled the most valuable, actionable insights from our first 15 interviews with leaders of unicorn companies and bottled them in our book 'Growing without borders: The unicorn CEO guide to communication and culture'. You can download it
here
.