Who Sleeps in the Wet Spot: Interview with a Throuple
Season 10, Episode 4,
Sep 28, 2022, 09:00 AM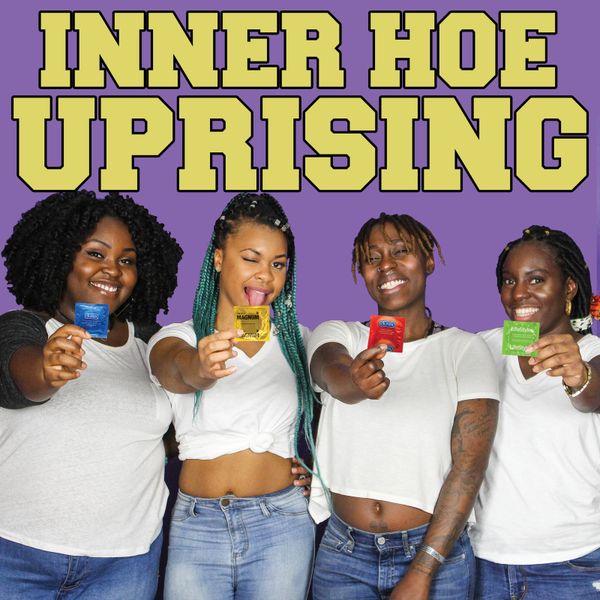 This episode we're talking to a bad ass queer kinky throuple or as they call it -- thee triarchy. We're getting into things like: date night for a party of three, jealousy and compersion, who sleeps in the wet spot and much more. 
Other Topics Include: Riggers & Rope Bunnies, Non Monogamy,  Swinging, nesting partners, impact play, consensual non consent, knife play, service doms, living with a disability, bonding, being polysaturated, long distance relationships, kitchen table poly, parenting as a triad and 2 queer dads.
CALL IN WITH YOUR FAREWELL THOUGHTS: (404) 491-9158 
MERCH 
https://inner-hoe-uprising.creator-spring.com/
PAY A HOE 
Paypal.me/innerhoe
https://www.patreon.com/InnerHoeUprising
EMAIL
ihupodcast@gmail.com
VOICE MAIL
(404) 491-9158
MUSIC
Love and light to the artists who have lent their music to the pod!  Our opening is a remix of "Queen S%!T" by SheReal (
https://soundcloud.com/shereal/04-queen-s-t-produced-by
) We also play  "Everyday"  "Cat Comics" and "Yeah Yeah" wavghxst (
https://twitter.com/wavghxst
)
SOCIAL MEDIA
Inner Hoe Uprising| IG: @InnerHoeUprising | Twitter: @InnerHoeUprisin
Sam | IG & Twitter: @slamridd  
Rob |  IG: @drama.queef | Art IG: @vanta.blaq | Twitter: @thee_body | 
Gawddess Blane | IG: @thegawddessblane | Twitter: @gawddessblane
Sir Sadistic | IG: @thesadisticwayz | Twitter: @SadisticWayz
Lotus RopeWolf | IG & Twitter: @lotus_ropewolf