Add to My Pleasure; Add to My Peace
Season 10, Episode 5,
Oct 05, 2022, 10:08 PM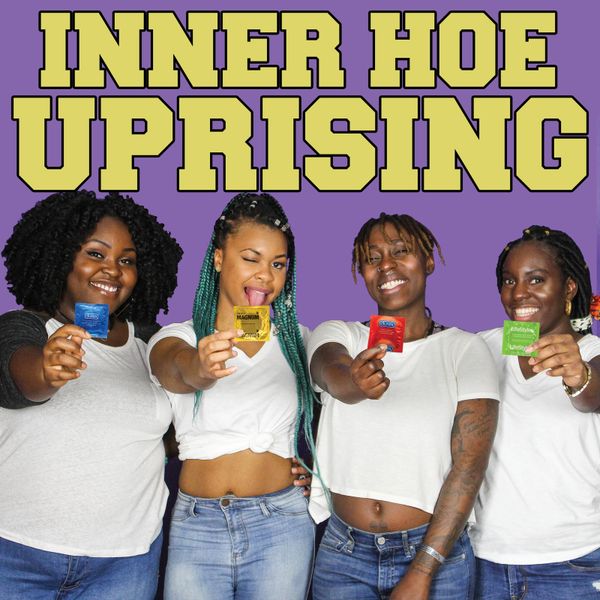 This episode we're talking to a pro dom, an adult content creator, and a Kink educator. The catch? They're all in a relationship with each other. Last week we spoke to them all about their relationship. This week we're talking about trauma-informed kink, adult content creation, Audre Lorde's uses of the erotic, rigging and much more.
SPONSOR(S)
Inner Hoe Uprising listeners get 10% off their first month at
BetterHelp.com/IHU
CALL IN WITH YOUR FAREWELL THOUGHTS: (404) 491-9158 
MERCH 
https://inner-hoe-uprising.creator-spring.com/
PAY A HOE 
Paypal.me/innerhoe
https://www.patreon.com/InnerHoeUprising
EMAIL
ihupodcast@gmail.com
VOICE MAIL
(404) 491-9158
MUSIC
Love and light to the artists who have lent their music to the pod!  Our opening is a remix of "Queen S%!T" by SheReal (
https://soundcloud.com/shereal/04-queen-s-t-produced-by
) We also play  "Everyday"  "Cat Comics" and "Yeah Yeah" wavghxst (
https://twitter.com/wavghxst
)
SOCIAL MEDIA
Inner Hoe Uprising| IG: @InnerHoeUprising | Twitter: @InnerHoeUprisin
Sam | IG & Twitter: @slamridd  
Rob |  IG: @drama.queef | Art IG: @vanta.blaq | Twitter: @thee_body | 
Gawddess Blane | IG: @thegawddessblane | Twitter: @gawddessblane
Sir Sadistic | IG: @thesadisticwayz | Twitter: @SadisticWayz
Lotus RopeWolf | IG & Twitter: @lotus_ropewolf 
#black #woman #sex #feminist #womanist #Comedy #raunchy #queer #pride #quiltbang #sexuality #lgbtq #lgbt #funny #agender #transgender #nonmonagamy #feminism #intersectionalfeminism #kink #porn #BDSM #dating #love #relationships #blackwomen #blackpeople #podcast #sexualwellness #sexualhealth