Sex, Love, and Existential Dread
Season 10, Episode 6,
Oct 12, 2022, 09:00 AM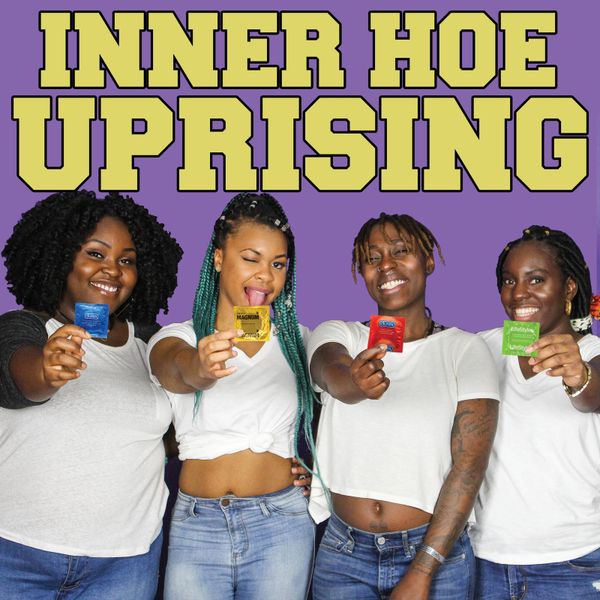 This week we're getting all philHOEsophical. We're talking about different philosophical schools of thought relating to existence (and it's meaning) and how they impact our understanding and experiences of life and joy. 
Specific topics include: religion, spirituality, nihilism, existentialism, absurdism, inc*ls, existentialist dread, depression, therapy, and the pursuit of meaning and joy. 
CONTENT WARNING(S)
This episode contains several discussions relating to suicide. If you or someone you know is in a suicidal crisis here is a resource offering round-the-clock support:
https://988lifeline.org/
RELEVANT LINKS AND NOTES
Carlos Maza's Youtube Video about The Plague:
https://www.youtube.com/watch?v=iJaE_BvLK6U&ab_channel=CarlosMaza
CALL IN WITH YOUR FAREWELL THOUGHTS: (404) 491-9158 
MERCH 
https://inner-hoe-uprising.creator-spring.com/
PAY A HOE 
Paypal.me/innerhoe
https://www.patreon.com/InnerHoeUprising
EMAIL
ihupodcast@gmail.com
VOICE MAIL
(404) 491-9158
MUSIC
Love and light to the artists who have lent their music to the pod!  Our opening is a remix of "Queen S%!T" by SheReal (
https://soundcloud.com/shereal/04-queen-s-t-produced-by
) We also play  "Everyday"  "Cat Comics" and "Yeah Yeah" wavghxst (
https://twitter.com/wavghxst
)
SOCIAL MEDIA
Inner Hoe Uprising| IG: @InnerHoeUprising | Twitter: @InnerHoeUprisin
Sam | IG & Twitter: @slamridd  
#black #woman #sex #feminist #womanist #Comedy #raunchy #queer #pride #quiltbang #sexuality #lgbtq #lgbt #funny #agender #transgender #nonmonagamy #feminism #intersectionalfeminism #kink #porn #BDSM #dating #love #relationships #blackwomen #blackpeople #podcast #sexualwellness #sexualhealth