#521 At The Wheel | PinkUn Norwich City Podcast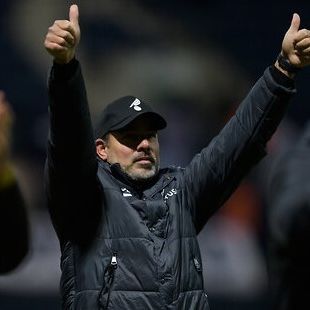 Four goals, three points and some start for David Wagner as head coach of Norwich City. 


Throw in the scenes of unity that greeted the final whistle and you begin to understand why this felt like such a significant victory for the Canaries as they romped to a 4-0 win over Preston North End.
Host Connor Southwell is joined by Paddy Davitt and Samuel Seaman to revel in the glory of Saturday's fine performance and result.
**
Click here to subscribe to Pink Un+
***
Picture: Focus Images Limited
***
You can also hear the Pink Un Podcast on Norwich's Community radio station, Future Radio 107.8FM.
***
To get in touch with the podcast now and in future, send any comments and questions into the crew with an email to norfolksport@archant.co.uk or get in touch with us @pinkun on Twitter, where are our direct messages are open.
And if you're interested in sponsoring the pod, or placing an advert in one of our shows, email connor.southwell@newsquest.co.uk
ALSO FIND US AT THE FOLLOWING:
Subscribe:
pinkun.com/podcast
Twitter:
twitter.com/pinkun
Facebook:
fb.me/thepinkun
Instagram:
instagram.com/the_pinkun
#Norwich #NorwichCityFC #Canaries #EFL #Championship #NCFC