Never Goodbye, Only Goodnight: Lessons From The Afterlife w/ MJ Dickson & Richard Estep
Season 18, Episode 27,
Mar 02, 09:00 AM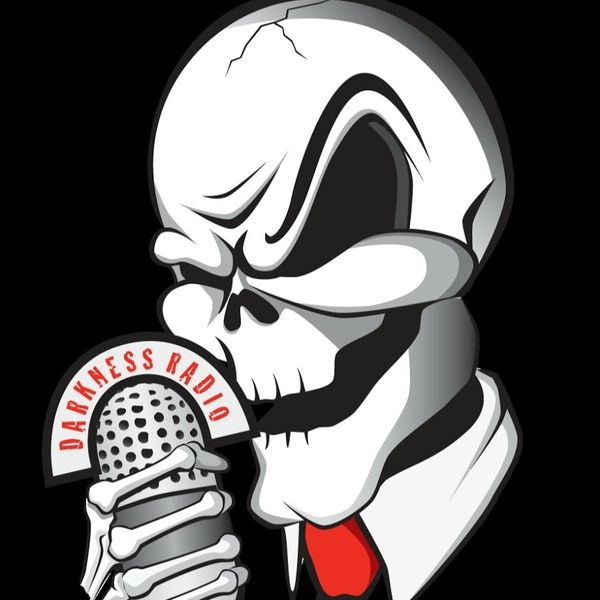 Darkness Radio presents Never Goodbye, Only Goodnight: Lessons From The Afterlife w/Psychic/Medium/Paranormal Investigator/ Author, MJ Dickson & Researcher/ Paranormal Investigator/ Author, Richard Estep!
MJ Dickson is a paranormal investigator, psychic medium, author, and paranormal television producer. She is known for her work as the co-host on the popular show 'Paranormal Captured' and has worked on shows such as 'Destination Fear', 'Most Terrifying Places', 'Paranormal Lockdown', and 'Hotel Paranormal'.
It's not easy growing up between two worlds, navigating life as a psychic medium. MJ's experiences with the paranormal began at a young age, and she soon realised that she had inherited her mother's psychic abilities. Paired with her military father's penchant for logic, MJ found that this unusual combination of psychic and sceptic lent itself perfectly to becoming a full-time paranormal investigator and psychic medium. From eerie premonitions and meeting her Spirit Guides to surviving cancer and the grief of losing loved ones, she learned valuable lessons that helped her to understand her mediumistic abilities and embrace her spiritual path. MJ shares her personal stories and advice from her many mentors she has met along the way with the hope that it will help those on a similar journey.
Never Goodbye, Only Goodnight is her story. MJ and Richard join Darkness Radio to talk about that story, their theories about different paranormal phenomena, and about a new way of investigating the two are experimenting with involving remote viewing!
Get your copy of "Never Goodbye, Only Tonight" here:
https://amzn.to/3y2jpXo
To learn more about Microdose Gummies go to
Microdose.com
and use code: darkness to get free shipping & 30% off your first order!
#paranormal  #supernatural  #metaphysical  #paranormalpodcasts  #darknessradio  #timdennis #mjdickson #richardestep #nevergoodbyeonlygoodnight   #ghosts  #spirits  #spectres #hauntings #hauntedhouses #haunteddolls #demons #deliverances #exorcisms #angels #guardianangels #spiritguides #Psychics #mediums #tarot  #ouija  #hatman #conspiracytheory #neardeatheexperience #destinationfear #paranormallockdown #hotelparanormal #mostterrifyingplaces