Shazam Unhinged - #763 Part 2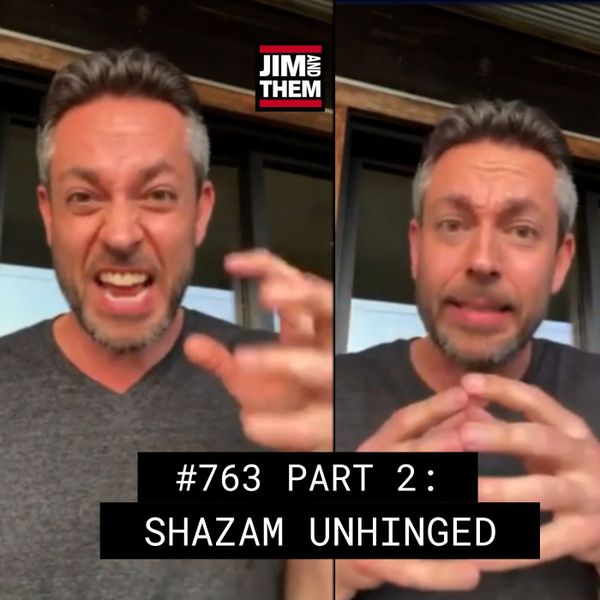 From Zachary Levi ranting about the bombing of Shazam: Fury Of The Gods, to the mediocrity of John Wick 4, this episode has it all!
Zachary Levi:
After Shazam: Fury of the Gods bombed, Zachary Levi has been on a tear and completely unhinged.
John Wick 4:
What is going on with this John Wick lore? Why is it the worst and why do people act like it's great?
Turning Chips Off:
A California weather lady passes out and a rapper dies on stage, people getting their chips turned off.
SO FUCKING COOL!, PLAY SOME RAP MUSIC!, THE LAST BOY SCOUT!, LIL MABU!, TRIP TO THE HOOD!, OPPS!, START RUNNING!, GAY IN THE PRODUCE AISLE!, RIDES FOR THEIR BOYS!, SHAZAM 2!, FURY OF THE GODS!, DAVID F. SANDBERG!, ZACHARY LEVI!, SOCIAL MEDIA!, BE QUIET!, BOMB!, UNDERPERFORMED!, HENRY CAVILL!, ZACK SNYDER!, SNYDERVERSE!, TANGLED!, INSTAGRAM!, LIVE!, GEEKED UP!, ANTI-VAXX!, CHRISTIAN!, JORDAN PETERSON!, UNHINGED!, THE ROCK!, FAST AND FURIOUS!, VIN DIESEL!, BLACK ADAM!, POST CREDIT SCENE!, COKED UP!, CHUCK!, DINNER WITH FRIENDS!, RANT!, JENNIFER HOLLAND!, JAMES GUNN!, PETER SAFRAN!, DCU!, GRIM!, DARK!, FUN!, LIGHT!, KIDS!, ESCAPISM!, GOONIES!, DEFENSE OF TRUTH!, GAL GADOT!, WONDER WOMAN!, JOHN WICK CHAPTER 4!, LORE!, KEANU REEVES!, COIN!, NETWORK!, CONTINENTAL!, OSAKA!, FAT SUIT!, MUSEUM!, PRETENTIOUS!, CLUB!, RAIN!, VIDEO GAME!, DONNIE YEN!, BLIND!, METEOROLOGIST!, FAINTS!, PASSED OUT!, DOING A BIT!, RAGDOLL!, CALI SOBER!, COSTA TITCH!, RAPPER DIES ON STAGE!, REGGAETON!, DANCING!, LONG INTRO!, TRANS!, LITTLE LESBIAN!, BIG MIDGET!, GET STURDY!, TOY STORY!, WOODY!, INNUENDO!, LICENSE TO ILL! 

You can find the videos from this episode at our
Discord RIGHT HERE
!