Sir Jackie Stewart: 50 years a triple World Champion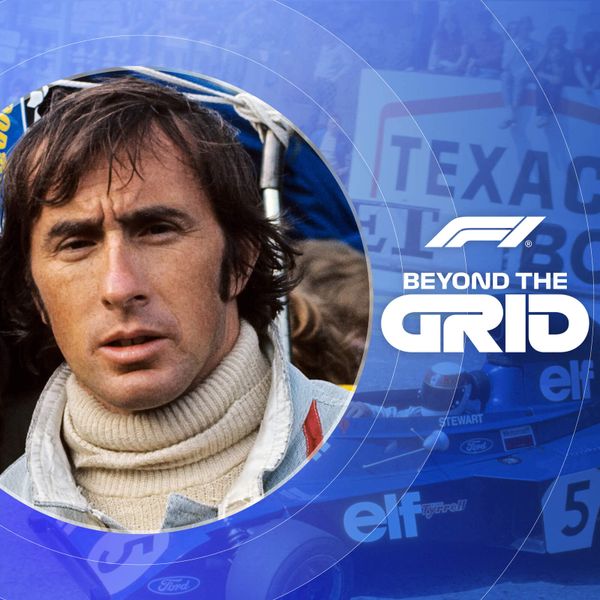 He's one of the greatest drivers in the history of Formula 1. Sir Jackie Stewart became World Champion in 1969, 1971 and 1973. 50 years since he retired after that final title, Sir Jackie is still in the top 10 for all-time F1 race wins - with 27 victories to his name. He started out with the BRM team in 1965, before joining Tyrell Racing three years later. They enjoyed five years of success, in which Jackie cemented his status as a legend of the sport. The Flying Scot, as he was also known, tells Tom Clarkson that winning was all that mattered. But for all the highs, there were also dreadful lows. Formula 1 was an extremely dangerous sport in Jackie's era. Three of his close friends were killed in F1 races – Piers Courage, Jochen Rindt and his Tyrrell teammate, Francois Cevert. Jackie explains how he became almost desensitised to death and how he removed all emotion from his racing to succeed. The hectic lifestyle of a Formula 1 World Champion eventually caught up with Jackie and proved to be a huge factor in his decision to retire. Much of his life after F1 was dedicated to improving the safety of the sport and many of the changes to protect the drivers today are thanks to him. Jackie opens up about the relationship with his wife, Helen, and sons, Paul and Mark. He reveals why he didn't stop racing as Roger Williamson lost his life at the Dutch Grand Prix in 1973, and why Formula 1 still means so much to him now.
Follow, rate and review F1 Beyond The Grid and share this episode using #F1BeyondTheGrid.
To hear more of Sir Jackie Stewart's F1 story,
listen to his first BTG interview here.
This episode is sponsored by:
MoneyGram: convert your digital currency to cash and back again using the only digital wallets with real cash access activated by MoneyGram. Learn more at
moneygram.com/stellarwallets
Athletic Greens: if you want to take ownership of your health, today is a good time to start. Athletic Greens is giving you a FREE 1-year supply of Vitamin D AND 5 free travel packs with your first purchase. Go to
athleticgreens.com/f1btg
.
Babbel: go to
babbel.com/podcast23
, and use promo code BEYOND for an extra three months free.