I Want To Be NEENJA Redux - #765 Part 2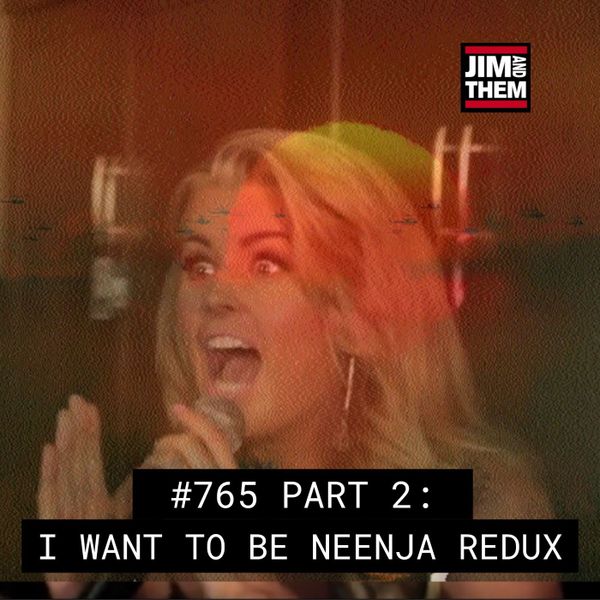 From Independece Day to Love Is Blind to I WANT TO BE NEENJA, all is fair in love and war and podcasting.
Love Is Blind:
Jim is obsessed with the latest season of Netflix trash reality show LOVE IS BLIND.
I WANT TO BE NEENJA:
Jennifer Murphy Go Girl is still out there cashing in on her Internet fame, this time with a I WANT TO BE NEENJA movie trailer!
Jennifer Murphy GoGirl Show:
As we fall further down the pit of cringe we watch the talk show pitch from Jennifer Murphy Go Girl herself!
SO FUCKING COOL!, PLAY SOME RAP MUSIC!, THE LAST BOY SCOUT!, SQUEEZE!, TEMPTED!, PHILIP SEYMOUR HOFFMAN!, FROM THE GRAVE!, RECORDING!, PUNCH DRUNK LOVE!, SHUT UP!, JACK BLACK!, ED NORTON!, ALONG CAME POLLY!, BEN STILLER!, KEEPING THE FAITH!, 25TH HOUR!, JENNIFER ANISTON!, INDEPENDENCE DAY!, JUDD HIRSCH!, DAVID'S FATHER!, HARVEY FIERSTEIN!, JEFF GOLDBLUM!, AREA 51!, WASPS!, PROTESTANTS!, CAT'S TONGUE!, NETFLIX!, LOVE IS BLIND!, REALITY SHOW!, REALITY VILLAINS!, DRAMA!, PROPOSAL!, ENGAGEMENT!, MICAH!, KWAME!, IRINA!, MEAN GIRLS!, ROCK OF LOVE!, BRET MICHAELS!, SPONSORSHIPS!, COOL GUY!, IMAGE!, SOCIAL MEDIA!, HOGWARTS LEGACY!, PARAGON!, RENEGADE!, VILLAIN IN THE GAME!, SWEET GUY!, RIGHT TRIGGER!, JENNIFER MURPHY BED!, I WANT TO BE NEENJA!, MOVIE!, TRAILER!, BACKLASH!, BILLIONAIRE VILLAIN!, ASIAN CABAL!, MERCH!, SOULJA BOY!, BENNY!, VOTE!, SMIRKLE!, PRINT TO OWN!, KEYS!, UNICEF!, MOBILE GAME!, GOOGLE PLAY!, BIRTHDAY GO GIRL!, MUSIC VIDEO!, RICH WHITE LADY!, JESSE DRAPER!, BARBIE JEEP!, PARACHUTE!, ANGEL!, DEVIL!, AUDIO!, MICROPHONE!, CALL ME MAYBE!, FLASH MOB WEDDING!, WHITE WOMEN!, COOZIE!, SPA GIRL COCKTAILS!, 

You can find the videos from this episode at our
Discord RIGHT HERE
!