Brother UK Cycling Podcast - Action and Intrigue
Season 4, Episode 34,
Apr 28, 04:00 PM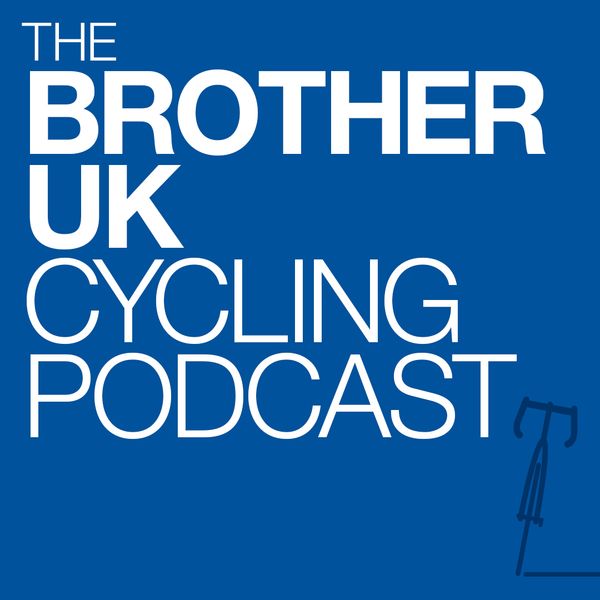 The 2023 season has offered action and intrigue. In this latest episode of the Brother UK Cycling Podcast, co-hosts Timothy John and Phil Jones, the Managing Director of Brother UK, are joined by rider Sian Botteley (Hutchinson - Brother UK) to consider developments ranging from Jon Dutton's appointment as the new CEO of British Cycling to the postponement of the Women's Tour. 

Phil offers insights on the opportunities and responsibilities awaiting British Cycling's new leader as he takes the helm in the midst of another challenging period for the federation. Phil describes the "discovery period" Jon will undergo in his first 100 days and extends his hopes that time spent reading existing strategy documents and listening to stakeholders will be followed by execution of the actions required to "steady the ship" and reverse the decline of domestic road racing. 

Sian offers a view from the saddle: the most compelling vision in cycling. She shares her experiences from the recent women's CICLE Classic, where she raced to a superb fifth place, and from the Dutch classic, Zuiderzeeronde, where a crash brought her race to an early end. Critically, Sian compares and contrasts her experiences of riding high-quality National B races and iconic National A races and by doing so offers a first-hand account of a recent, significant shift in domestic road racing.

Marc Etches might accurately be described as the life and soul of domestic cycling. A commissaire, race organiser (Sheffield GP, Monsal Hill Climb) and volunteer coach, he has a 360-degree view of the domestic sport. Marc explains why he objects to criticism of the grassroots scene from high-profile athletes and offers his perspective on British Cycling as an organisation to empower volunteers.

The postponement of the Women's Tour is the latest blow to fans of British cycle sport, but disappointment has been tempered by admiration for race organisers the SweetSpot Group, who explored every avenue to keep the race on the road, including crowdfunding. PR and Marketing Director Peter Hodges offers an insider's account of SweetSpot's battle to save the Women's Tour. 

Other topics discussed include the courses for the 2023 National Road and Time-Trial Championships in Redcar and Cleveland, the forthcoming Lincoln Grand Prix and the rise and rise of our Hutchinson - Brother UK elite women's team.