Reworking the Workplace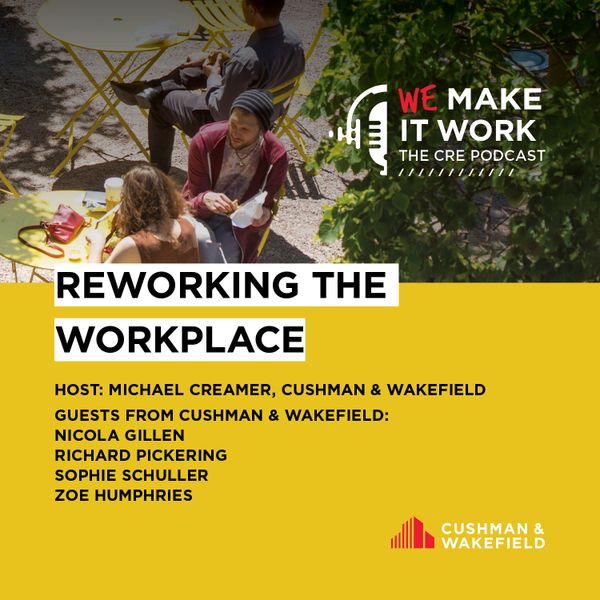 In this episode, Michael Creamer is joined by
Nicola Gillen
,
Richard Pickering,
Sophie Schuller
and
Zoe Humphries
, lead authors of our new book
'Reworking the Workplace'
published by Royal Institute of British Architects (RIBA).
The book explores the future of work, workplace, and the city in the face of global disruptors. It provides data, concepts and frameworks, historic analysis, and 50+ cutting edge case studies, across three thematic areas of
People, Purpose, and Place
.
'Reworking the Workplace' is
available 1 June 2023
from the
RIBA Bookstore
and on
Amazon
.