The Creative Spark Ep. 201 with Guest Emily Otteson
Season 2, Episode 201,
Aug 15, 11:29 PM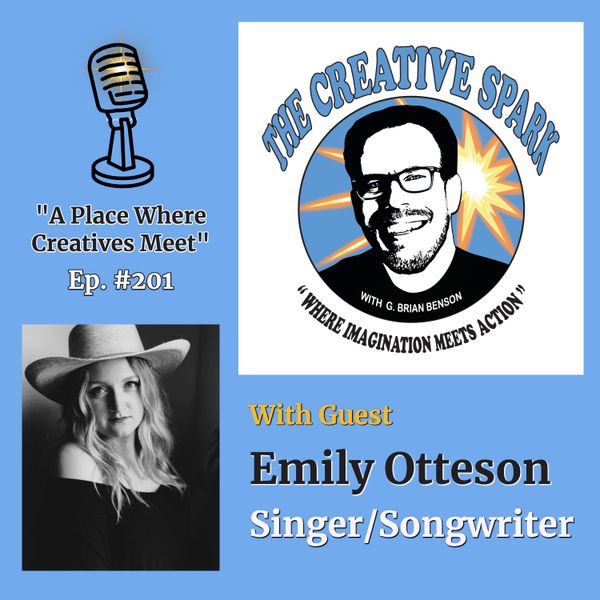 Ep. 201 - My guest this week is Emily Otteson, an incredibly talented artist, songwriter, and entertainer from Nashville, TN. 

Her voice is unique, almost angelic at times and her choice of melodic improvisations make her stand out and allow her to claim her own place in a town known for great singers. Her laugh is contagious and her personality shines through whether she's singing or connecting with her audience. 

Emily started singing in church at the age of 12, started singing in coffee shops at 18, started singing in bars at 21, and eventually moved to Nashville, TN in 2016 to continue her musical pursuits. In 2017, Emily sang her original song "Wild Boy" on the Grand Ole Opry stage for Reba McEntire and released her first single "I Baked You a Pie" in 2018. Since then, she has released two other EPs, toured the country, and plans to release her next single "Rio Grande" this year followed by an album. 

Join Emily and I as we talk about her rising music career, living in Nashville, her creative musings and her slightly silly nature which adds levity and good vibes to wherever she goes. She also sings her latest song "Rio Grande" live! You don't want to miss this episode!