Brother UK Cycling Podcast - Ben Barrett interview
Season 4, Episode 42,
Sep 22, 03:56 PM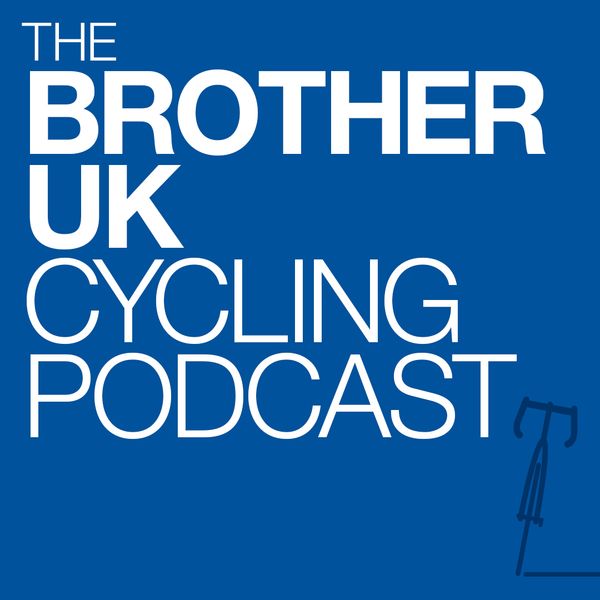 Sustainability is a critical issue in every walk of life, from business to professional cycling. Major corporations and sports federations alike are committed to addressing issues such as waste and energy usage and implementing new protocols to measure and manage carbon footprint and environmental impact.

In this episode, Ben Barrett, the UCI's Sustainability Consultant, discusses in detail the response of the sport's world governing body to the climate emergency, such as introducing cycling's first dedicated Sustainability Impact Tracker for use by stakeholders, including professional teams and race organisers.

Ben describes the fundamental importance of consistent measurement to establish benchmarks against which progress can be measured. He offers insights into the value of process in reducing environmental impact and celebrates the bicycle as a tool of defiance against systems that lock communities into unsustainable practices.

While professional road racing's dependence on the support vehicles of the race convoy and other items of mobile infrastructure presents a significant challenge, Ben argues that the peloton's embrace of innovation and performance metrics to achieve sporting success leaves it uniquely well-positioned to adopt a data-driven approach to sustainability.

From time-trials raced on road bikes at the Tour Down Under, avoiding the travel impacts of transporting separate machines, to the use of mobile EV charging facilities at the Arctic Race of Norway, the sport is already demonstrating its ability to respond to the critical challenges presented by climate change, he argues.

As a member of the UN Sport for Climate Action Framework, the UCI has embraced the same tough targets as other leading sports federations: to halve carbon emissions by 2030 and to become net zero by 2040. Ben says that cycle sport, including its own flagship UCI WorldTours, cannot be exempt from a wider movement towards sustainable sport.

Enjoy this fascinating insight into how the most critical issue of our times affects a sport in which Brother UK is a valued partner. Twice a winner of the Queen's Award for Enterprise (Sustainable Development) and the recipient of a host of independent accreditations for environmental best practice, Brother UK is a credible sponsor of the green zones at the Tour of Britain and Women's Tour.