What Should Happen to Youth Pastor Matt Richards After Stabbing His 5 Children & Wife?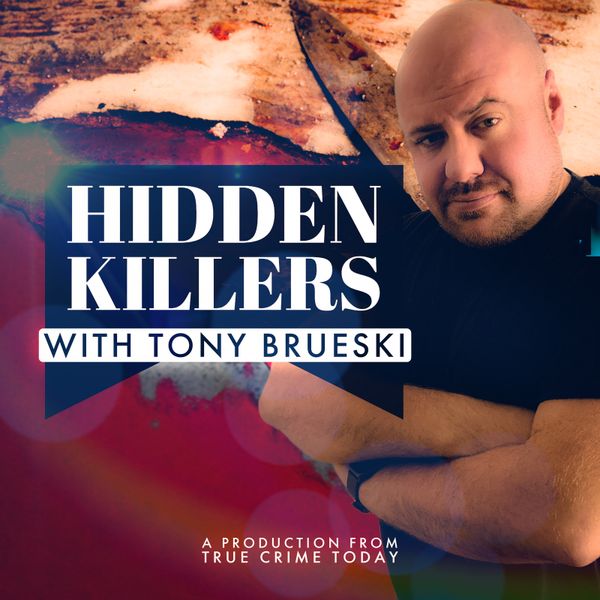 When financial pressures reach a boiling point, how does one's psyche respond? A recent episode of the podcast "Hidden Killers," hosted by Tony Brueski, delved into a chilling case of a youth pastor who, overwhelmed by the prospect of eviction, stabbed his wife and five children. Miraculously, they all survived. This horrific incident sparked conversations about the psychology behind such actions and what drives a person to commit family annihilation.
 The pastor, consumed by the shame of his impending eviction, seemingly snapped. "It seems to be a prime example, but thank God the family survived," Brueski stated, drawing parallels to the infamous Alex Murdaugh case where financial pressures also seemed to play a significant role. 
 Neama Rahmani, attorney and former Federal prosecutor, offered a perspective on the weight of financial troubles, saying, "People do snap when they're under this financial pressure." Rahmani acknowledged the psychological complexities surrounding such violent acts. "It's a bizarre one and the next question... is the fact that everyone survived," Brueski continued, pondering whether this tragic event was a failed attempt at total annihilation or a desperate cry for help. 
 Details of the crime were graphic, with one child being brutally stabbed to the extent that their intestines were exposed. The perpetrator also tried to set the house on fire, further indicating his intent to kill. "Is it something where they just snap? Is it in them? Like, what are they thinking? And I still never been able to wrap my head around it ever," Rahmani confessed, emphasizing the difficulty in comprehending the rationale behind such violent acts. 
 Given the presentation of the family on social media, which depicted happiness and love, Brueski questioned whether there had been any indications or patterns of abuse leading up to this. Rahmani speculated, "Usually though in my experience, it's not. It doesn't just happen like that. A period of psychosis is a snap of the finger. Usually there's some sort of history behind the scenes that we don't know about." 
 Regarding the potential legal consequences, Rahmani highlighted that while the perpetrator might plead guilty due to his confession, the case's unique nature makes sentencing complex. "Is this someone that can be rehabilitated?... Is this someone that is going to be a danger to himself and society?" Rahmani posed. The risk of the perpetrator attempting suicide due to the enormity of his actions and the resulting guilt was also discussed. 
 This case shines a spotlight on the immense strain financial difficulties can place on an individual, pushing them to the brink of their mental capacities. While not an excuse, such pressures can create a ticking time bomb within one's psyche, leading to unpredictable outcomes. 
 Can one truly grasp the depth of despair that leads to family annihilation? And, more hauntingly, are there countless families teetering on the edge of such a precipice due to unspoken pressures?
Want to listen to ALL of our podcasts AD-FREE? Subscribe through APPLE PODCASTS, and try it for three days free:
https://tinyurl.com/ycw626tj
Follow Our Other Cases:
https://www.truecrimetodaypod.com
The latest on Catching the Long Island Serial Killer, Awaiting Admission: BTK's Unconfessed Crimes, Delphi Murders: Inside the Crime, Chad & Lori Daybell, The Murder of Ana Walshe, Alex Murdaugh, Bryan Kohberger, Lucy Letby, Kouri Richins, Malevolent Mormon Mommys, Justice for Harmony Montgomery, The Murder of Stephen Smith, The Murder of Madeline Kingsbury, and much more! Listen at
https://www.truecrimetodaypod.com