Gobble Gobble Gobble and Those damn TLAs
Season 7, Episode 3,
Oct 13, 09:04 AM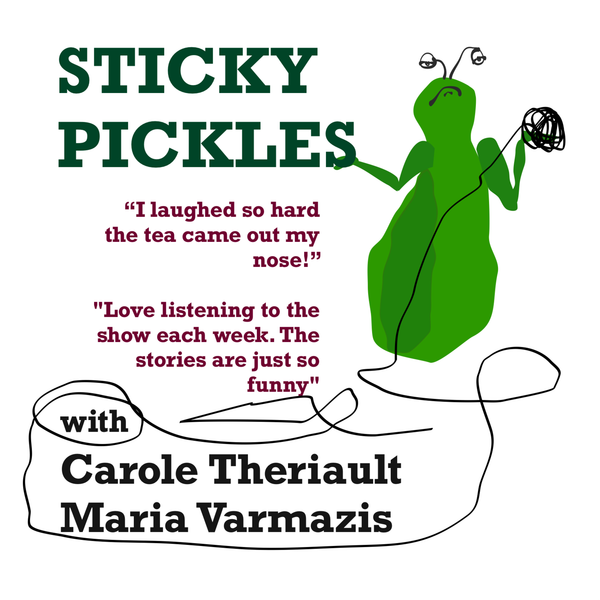 [Brand new season!]
You go to your new boo's nutso Thanksgiving dinner, or you are looking to your pupils to up your Riz.
***
And Happy Anniversary to us! Sticky Pickles celebrates three years of writing and telling  whacky stories with problematic twists. THANK YOU TO EVERYONE WHO'S ALONG FOR THE RIDE!
***

Cosy
up with your Sticky Pickles' hosts Carole and Maria as they "attempt" to wiggle out of these
all new
sticky dilemmas.
Sticky Pickles: inspired by the internet, embellished by us. If you are in need a mental pick me up, you're in the right place.
Like what you hear? Rate and review us

It really really helps us reach more people.
How to review a podcast on Apple podcasts
Have suggestions on how we could improve?
Have a story  to share?
See contact details below!
Home:
stickypickles.com
Twitter:
@StickyPickles
Instagram:
@StickyPicklesPod
Email: hello@stickypickles.com
Creator, Editor and Producer:
Carole Theriault
Writers and Hosts: 
Carole Theriault
  and
Maria Varmazis
Socials: 
Maria Varmazis