Guest Brenda Adelman - Actor, Speaker, Author, and Coach
Season 2, Episode 204,
Nov 08, 07:58 PM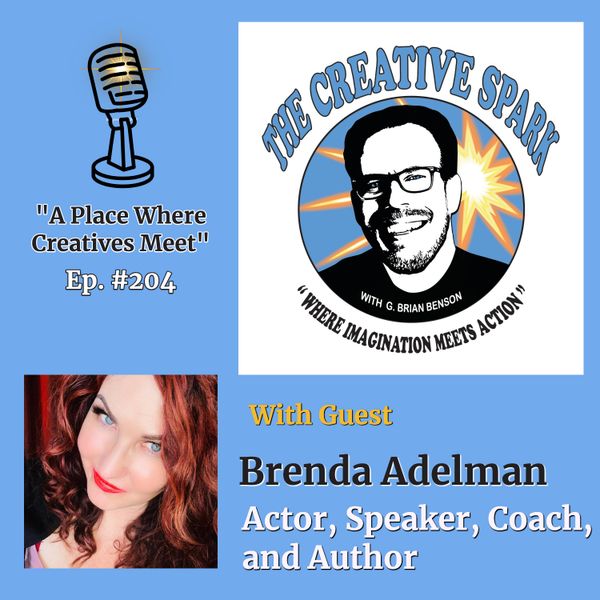 Brenda Adelman is an award-winning actor, speaker, the recipient of a Hero of Forgiveness award from the
Hawaii International Forgiveness Project
& has been interviewed on over 200 media outlets including NPR, Fox TV & CBS. She runs Forgiveness and Freedom Coaching and is also the founder of Your Story Made Simple.
She's performed her critically acclaimed one-woman show,
My Brooklyn Hamlet
, for over 12,000 people worldwide.
She's a digital course creator, coach, and has developed & directed over 200 Ted style talks and stories for the stage for her clients. And she also wrote a book titled,
My Father Killed My Mother and Married My Aunt: Forgiving the Unforgivable.


Join Brenda and I as we talk about sharing her incredibly powerful and vulnerable one-woman show,
My Brooklyn Hamlet,
the power of forgiveness and how to tap into your creativity and share authentically. I got so much out of this truly enjoyable discussion and know you will too!
So many thoughtful nuggets of wisdom for creatives, those going through an incredibly tough time, as well as those who are struggling with forgiveness. 
To learn more about today's guest Brenda Adelman please visit:
Website:
https://forgivenessandfreedom.com
Free FB Group - Unforgettable Speakers Society 
https://www.facebook.com/groups/unforgettablespeakerssociety
To learn more about host G. Brian Benson:
www.gbrianbenson.com
www.thecreativesparklife.com
www.patreon.com/gbrianbenson
www.habitsforsuccessbook.com
Instagram:
www.instagram.com/gbrianbenson
Facebook:
www.facebook.com/gbrianbensonmedia
LinkedIn:
https://www.linkedin.com/in/gbrianbenson/
Produced by Casey Jarombek ✌
Brought to you by Reawaken Media
www.reawakenmedia.com