Episode #66: Sabine Wren
Episode 66,
Jul 02, 2017, 07:14 PM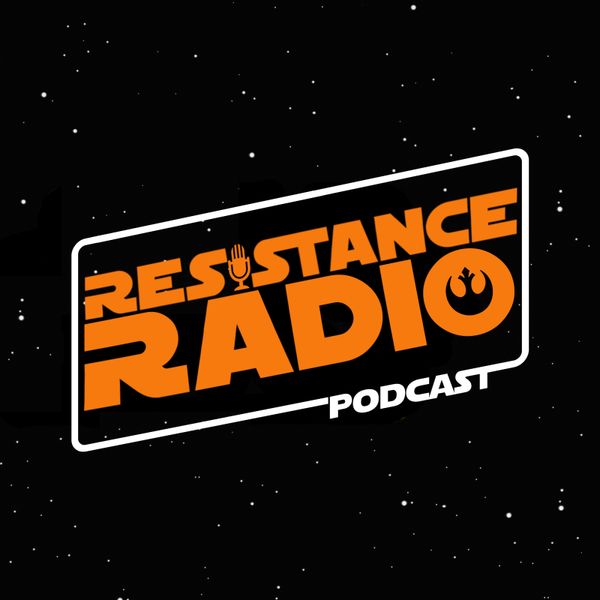 Mikey, Donya and Evan from the Jodocast are back to continue on our Rebels character breakdown focusing this week on the artist Sabine Wren. We also discuss on the latest news about the Han Solo film's new director.
You can contact Resistance Radio on Twitter @RRadioPodcast, Facebook, or on our website, resistanceradio.net. Don't forget to subscribe to us on iTunes!
Don't forget you can support the podcast on Patreon with lots of special perks, including special after dark episodes that go beyond just Star Wars. Check it out!
Want a Resistance Radio shirt and/or button set? Our merch is now available from the Resistance Radio store.
Ron Howard is named as the replacement director for the Han Solo film. Cryptic tweets from fired director Chris Miller Was Alden Ehrenreich the right choice for a young Han Solo? We all know Mikey thinks Donald Glover was the right choice for Lando. Star Wars Forces of Destiny debuts soon, will you watch it? Star Wars will have a significant presence at this years D23. The Last Jedi is recreated across 48 floppy disks on a classic Apple IIc San Diego Comic-Con exclusives have been revealed and our hosts are a bit underwhelmed. Our Spotlight is on Sabine Wren We break down her relationship with her new family from the ghosts Discuss her role as part of House Wren and the Darksaber. Where will Sabine go in Forces of Destiny. If there are any issues downloading this episode from iTunes, please refer to this guide.
If there are any further technical issues, feel free to contact Hypable's podcast manager at andrew@hypable.com or tweet @HypablePodcast #starwars #ResistanceRadio # Hypable